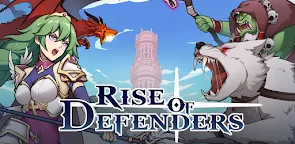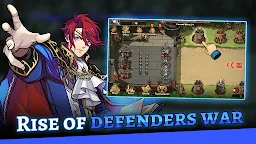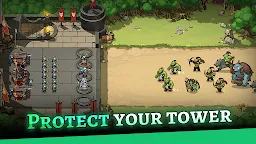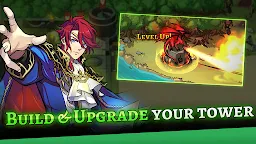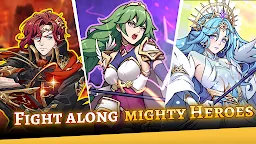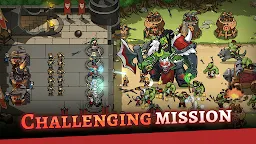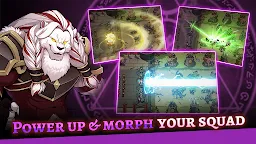 Rise Of The Defenders
Developer: Apero Game Studio
Rise Of The Defenders is a tower defense game developed by Apero Game Studio.

Welcome to the battles in the strategy game Rise of Warrior Defender. Rise of Warrior Defender is a strategy defense game with a rich system of characters and heroes.
In Rise of Warrior Defender, you are tasked with recruiting and developing an army of heroes to destroy the enemy's defensive towers. Explore the endless world and defeat enemies to earn treasures, strengthen your power and rule the kingdom. The entire army of enemies is aggressively attacking your defenses, try to smash them by any means necessary. Day by day, they are stronger and crazier than ever. To win, you need to summon a lot of units as well as special heroes to support your army. In addition, you can upgrade your army by equipping weapons to defeat the enemy. You can use a variety of combat tactics, show your smart commanding skills.
🗼 Rise of Warrior Defender Key Features: 🗼
⚡ More than 100 levels with different gameplay modes.
⚡ Multiple maps to play.
⚡ TOWER - Four basic towers: Mage, Barrack, Archer, Dragon.
⚡ HEROES - Rich heroes system such as: Adrius, Evelyn, Galidus, Florence, Eidra, ... with powerful skills to help you protect the defense, increase the strength of the army and win.
⚡ Various types of enemies, youkai with unique abilities
⚡ 2D graphics, smooth image effects.
⚡ Intuitive game console, easy to use.
This tower defense game has a very simple gameplay, but to be able to overcome the challenges is not easy. Are you ready to accept the challenge? Rise of Warrior Defender will amaze you with its engaging missions and amazing features.
Hope you enjoy it! We'd very much appreciate if you have any recommendations/suggestions for us to improve this game. Your kind words encourage us greatly. Thank you. Have a nice day ❤️
Loading...