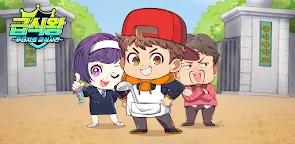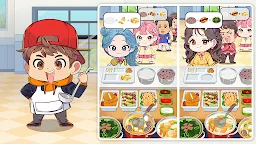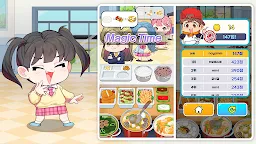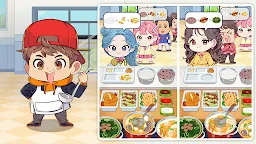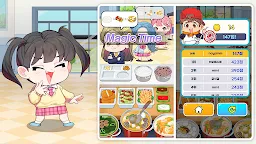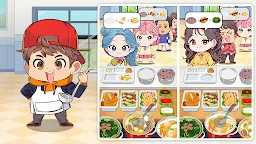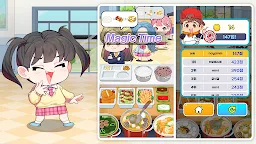 Dudeoji's School Lunch Time
Dudeoji's School Lunch Time
Developer: Sandbox Network, Inc.
Dudeoji's School Lunch Time is a casual game developed by Sandbox Network, Inc.

Let's play the game as Mole, today's lunch serving student, as he gives lunch to his friends at school and see what shenanigans unfold!
[The key is quick and accurate service]
Serve lunch to the students in line during the short lunch time.
Finish menus that student want faster.
[Today's lunch includes rice, side dishes, and soup]
Sweet and sour ketchup goes well with sausages!
If you give a different sauce, your friends won't like it.
Seaweed soup with white rice? Or bean shoots soup with black rice?
See the menu that your friends want and serve them correctly.
[Time's limited, so get your hands busy]
Set a record by accurately serving lunch to as many friends as possible.
The highest record will be ranked, and you can compare your scores with your friends.
Who would be the real "School Food King?"
[Upgrade Time and Magic Laddle]
By upgrading the magic laddle, you'll get more time and it'll become easier to serve lunch.
Upgrade the magic laddle to automatically serve soup and try to set the highest record.
[Collect Cards]
Various cards of the Lunch King channel's characters
You can collect cards of different grades through gatcha.
Loading...