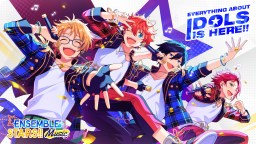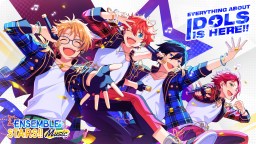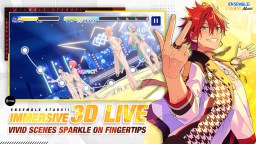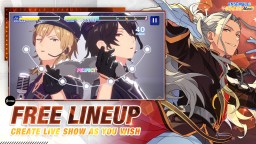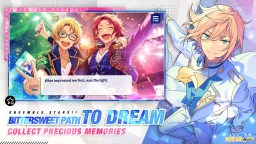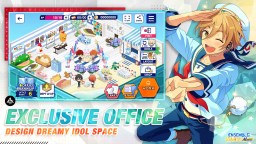 Ensemble Stars!! Music | English
Ensemble Stars!! Music
Developer: Happy Elements K.K
☞ Other Version(s): Korean | Traditional Chinese | Simplified Chinese | Japanese
Ensemble Stars!! Music is a male idol rhythm game developed by Happy Elements K.K for Android and iOS platforms. This is the English version for the players in the US, UK, Canada, and Australia and there are Chinese, Korean, and Japanese versions available.
This game is one of the sequels of the Ensemble Stars!! series. Ensemble Stars series is separated into Ensemble Stars!! Basic and Ensemble Stars!! Music with different gameplay but the same story and characters. 3DMV and music rhythm mode can only be played in Ensemble Stars!! Music, while the latest chapter is only included in Ensemble Stars!! Basic. The account data of the two games cannot be linked or imported.
The new chapter of Ensemble Stars!! Music takes place one year after the Dream Festival. At this time, some characters have graduated, and the player is no longer a transfer student of Yumenosaki Private Academy. The player became the producer of the P agency and the goal is to provide all aspects of support for the Ensemble Stars idols.
Official website:
https://www.ensemblestars.com/

Official Facebook(UK, CA, AU):
https://www.facebook.com/enstarsmusicEN

Official Facebook(US):

https://www.facebook.com/enstarsmusicUS

Official Twitter(UK, CA, AU):
https://twitter.com/enstarsmusic_EN
Official Twitter(US):

https://twitter.com/enstarsmusic_US

---Below is the information provided by the developer---
Ensemble Stars!! Music is a mobile rhythm game that is originated from Ensemble Stars!! and developed by Happy Elements. It has more functions and interesting stories than the prequel. Players can dress up their favorite idols with different fashion items and clothes.
1879079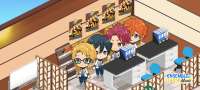 I normally doesn't post something unimportant but this is rather cute. The office is big yet they always stick together
1876360
Hi~ aku butuh babu baru buat ngurusin sec acc enstars music&basic ku. udah gak ada ngurusin sejak awal terbuat cuma karena keserakahan diri ini kepada leo dan aira

ini aku jual untuk untuk music 125k dan basic 120k kalo take keduanya 225k aja! ccardnya bisa lihat di atas,untuk ladang dias masih luas dijamin aman! replay aja di bawah kalo mau tanya lebih✨
Loading...