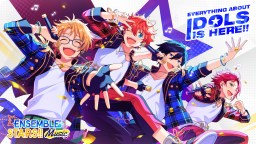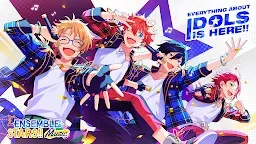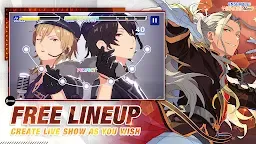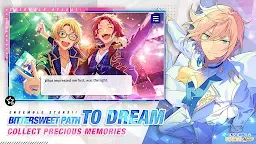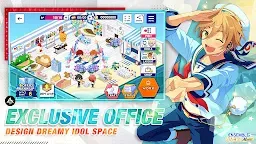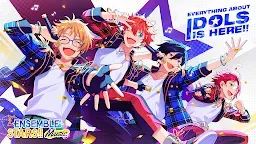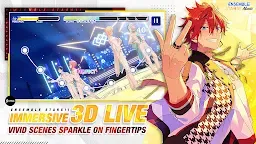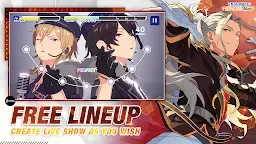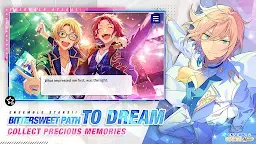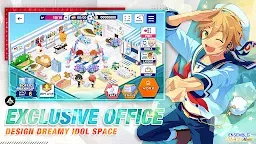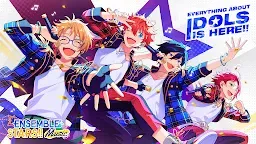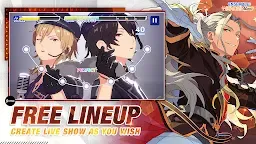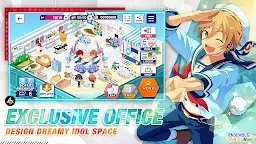 Ensemble Stars!! Music | English
Ensemble Stars!! Music
Developer: Happy Elements K.K
☞ Other Version(s): Korean | Traditional Chinese | Simplified Chinese | Japanese
Ensemble Stars!! Music is a male idol rhythm game developed by Happy Elements K.K for Android and iOS platforms. This is the English version for the players in the US, UK, Canada, and Australia and there are Chinese, Korean, and Japanese versions available.
This game is one of the sequels of the Ensemble Stars!! series. Ensemble Stars series is separated into Ensemble Stars!! Basic and Ensemble Stars!! Music with different gameplay but the same story and characters. 3DMV and music rhythm mode can only be played in Ensemble Stars!! Music, while the latest chapter is only included in Ensemble Stars!! Basic. The account data of the two games cannot be linked or imported.
The new chapter of Ensemble Stars!! Music takes place one year after the Dream Festival. At this time, some characters have graduated, and the player is no longer a transfer student of Yumenosaki Private Academy. The player became the producer of the P agency and the goal is to provide all aspects of support for the Ensemble Stars idols.
Official website:
https://www.ensemblestars.com/

Official Facebook(UK, CA, AU):
https://www.facebook.com/enstarsmusicEN

Official Facebook(US):

https://www.facebook.com/enstarsmusicUS

Official Twitter(UK, CA, AU):
https://twitter.com/enstarsmusic_EN
Official Twitter(US):

https://twitter.com/enstarsmusic_US

---Below is the information provided by the developer---
Ensemble Stars!! Music is a mobile rhythm game that is originated from Ensemble Stars!! and developed by Happy Elements. It has more functions and interesting stories than the prequel. Players can dress up their favorite idols with different fashion items and clothes.
2464856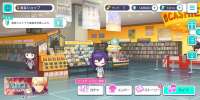 Lf last 0ffers (0ffer again if you've 0ffered on my recents bc they got deleted and I can't view your comments anymore L)
2433984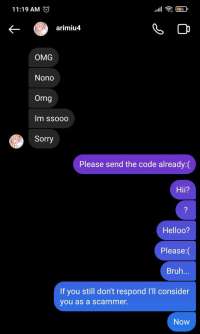 i trusted them than any other tr@@der, and they dissapoint me for giving a wrong password and now they blocked me on instagram. they lie to me and says "my mobile is lagging" and stuff's.. i waited for them to get their code like 30 minutes above and they give me the wrong password. please beware of this person, just block them and ignore them if they off33red your a.ccount, i don't want you guys to be sc4mmed like me.
Loading...