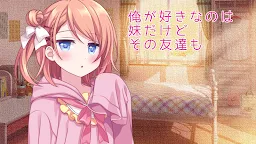 Sister Friends
Sister Friends
Developer: Team Moko App.
Sister Friends is a simulation game developed by Team Moko App.

Suddenly I met three of my sister's friends.
Select the place you want to go in the city.
There you will meet someone.
Then, the degree of romance will increase.
Every time the degree of romance goes up, the romance level goes up and the places and events you want to go to are added.
Loading...