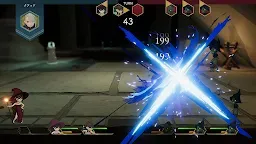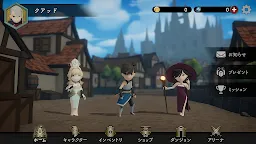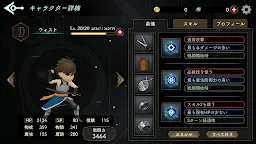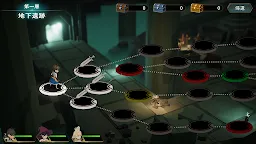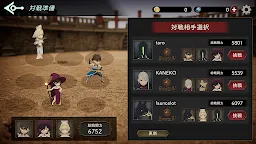 OverQuartz
OverQuartz
Developer: QuadSystem Co., Ltd.
OverQuartz is a RPG game developed by QuadSystem Co., Ltd..

◆ Setting

Believe in yourself and gather at Agneil

◆ Characteristics
Players collect items necessary for character development and strategy in the dungeon, and aim to raise the rank of the party registered in the "Rank Match" of the arena. Since it uses auto battle, even beginners can easily play, and since there are many replay elements, it is a system that even experienced players can play carefully.
◆ Game system
・ For turn-based auto battle party formation, a maximum of 3 people are placed in 3 vertical x 3 horizontal squares.
Different parties can be organized in the arena and the arena.
The key is the placement and strengthening of characters and the selection of equipment.
-Customize character actions such as activating and defending quartz skills with quartz.
You can equip up to 3 for each character.
In order to maximize the fighting power of the party, formulate a strategy with a combination of quartz.
-Character development Collect character fragments to raise the rank and release skills.
Weapons and armor can be equipped on any character, so any combination is possible. You can strengthen your unique characters to your liking.
When it is difficult to select the equipment, there is also an "Random" function, so even beginners can rest assured.
・ Each time you try a dungeon, the map changes to a different one.
Difficulty changes depending on the route selection, such as recovery and acquisition of treasure chests.
You can get rare items by going around many times.
・ Once the strongest party in the arena is formed, register it on the server.
You can play against a party registered by another player by random matching.
There are 3 types of battle methods.
--"Rank match" where the rank goes up and down depending on the outcome
―― "Room match" where you specify a specific opponent and fight
--"Training" to test party formation and strategy
+++++++++++++++++
Official website --
https://www.overquartz.jp
Official Twitter-
https://twitter.com/OverQuartz
+++++++++++++++++
【inquiry】
support@overquartz.jp
【Recommended environment】
・ SoC: Snapdragon 845 or more ・ RAM: 4GB or more ・ ROM: 400MB or more free space * Even if the recommended environment is met, the app may not work properly depending on the model and device usage.
Loading...