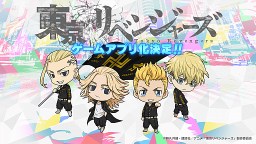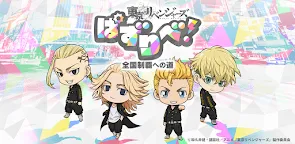 Tokyo Revengers Pazuribe! Road to National Domination
Tokyo Revengers Pazuribe! Road to National Domination
Developer: GOODROID,Inc.
Pre-registration Rewards:
100,000 pre-register: Gems for 3 gacha
150,000 pre-register: Twitter icons for Hanagaki Takemichi, Sano Manjirō, Ryūgūji Ken and Matsuno Chifuyu

200,000 pre-register: Gems for 4 gacha

250,000 pre-register: Twitter icons for Baji Keisuke, Mitsuya Takashi, Hanemiya Kazutora and Tachibana Hinata
300,000 pre-register: Gems for 5 gacha
Tokyo Revengers Pazuribe! Road to National Domination
is being developed by GOODROID,Inc., and will be released on both iOS and Android in mid-2022. The game is adapted from the manga series "Tokyo Revengers", which revolves around the protagonist, Hanagaki Takemichi, who tries to go back to the past to save the family members and friends that he knows and loves.
1858059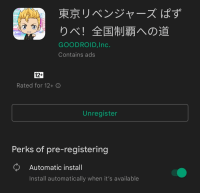 If you want to pre-register on Google Play but the game isn't available in your country, here's how I did it!

1 - Download a VPN. Be sure that you can connect to a Japanese connection.
2 - After turning your VPN on, create a new Gmail account. Just set it up like you'd normally do.
3 - With the VPN still on, connect your new Google account to Google Play. It should believe you're in Japan! Just make sure you use your Japanese VPN when you use that account, and switch to your normal Google Play account before you disconnect from the VPN.
Loading...