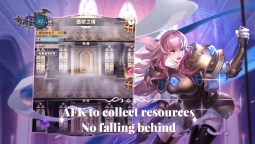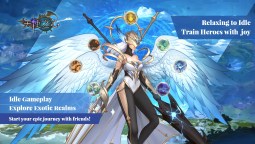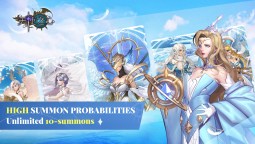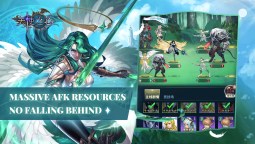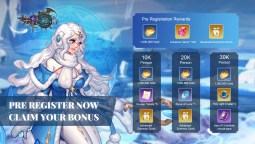 Angel Heart
Angel Heart
Developer: Merry Realm Corporation Limited
【Introduction】

Angel Heart is a card, idle RPG game with the background of western mythology.

In the game, you will play a god summoned to the other world of the brave, through the cultivation of various characteristics of heroes, leading heroes gradually powerful and defeat the legendary story of the demon king.

In the game you can lead the heroes through the plot, but also with the competition, the trial tower of the pipeline to verify the strength, through the game you experience the thrill of conquering the city, but also to get the exercise of strategic thinking, experience the fun of the formation of troops!

【Game features】

Easy hang-up trial gameplay
Automatic battles, get rich income, fast combat, high returns, work and entertainment.

-Fantasy adventure battle of gods and demons
The battle storyline leads you to the prologue of the Great War of Gods and Demons, an epic war between the three races of gods, demons and humans!

-Summon the gods to save the living
The five major races - human, beast, elf, angel and demon - have 200+ hero cards gathered here for you to collect!

-Strategize to take advantage of the situation
Use strategy to change the heroes' positions to take the first opportunity to win the battle!

-Awakened Dragon Contract High Level Cultivation
Sign a contract with an ancient dragon and send it into battle to help you!

-Explore the mysterious world by attacking the city and plundering the land
Experience the fun of exploration by skillfully matching the strongest team


【Contact Us】

If you like our game, please follow the official Facebook, YOUTUBE, LINE for more game news! Feel free to give us your evaluation and suggestions!

-Customer service email: angelheart_help@163.com
-Official FB: https://www.facebook.com/Angelbeats-108700264967890
-Official YOUTUBE: Angelbeats
- LINE ID: angelbeats2021

Pre-register during the official community to receive rich rewards!

Come and reserve your copy now!
Loading...