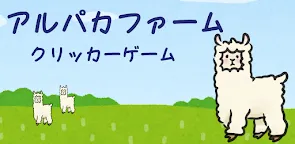 Mofumofu Alpaca Farm
Developer: JOYfab
More from the same developer

Heisei Retro Escape Game

Escape from Ryugu Castle
Mofumofu Alpaca Farm is a casual game developed by JOYfab.
In this game, you can click to increase alpaca and grow your farm!
【How to Play】
1. Click "Sell pills" to get coins.
2. You can use coins to buy alpaca.
3. Click on the purchased alpaca to get the pills.
Loading...