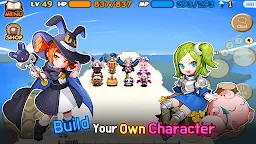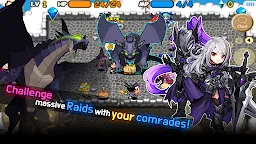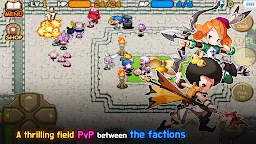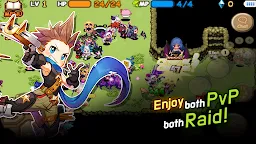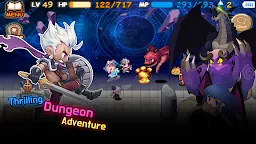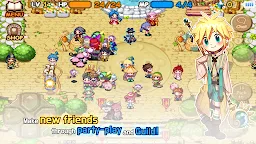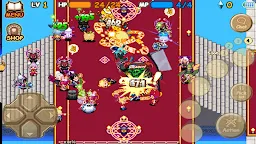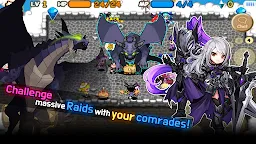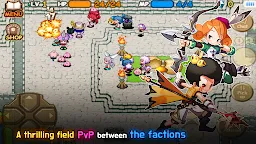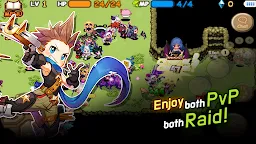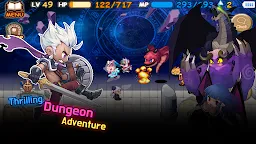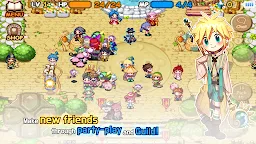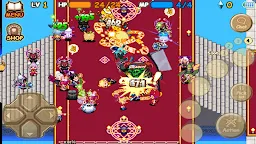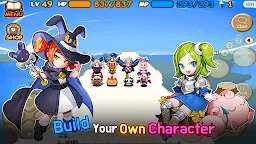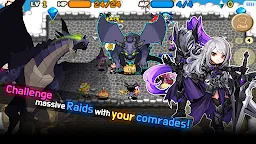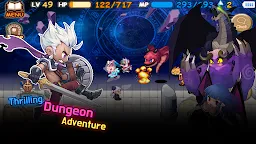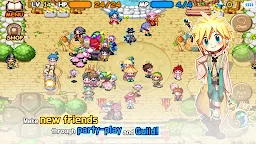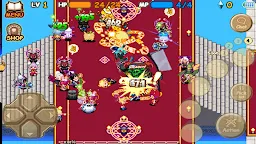 The World of Magic: IMO
Developer: Com2uS
The World of Magic: IMO is a MMORPG developed by Com2us.

Classic MMORPG
TWOM: The World of Magic, a magical world in the palm of your hand! Imagine whatever you want and enjoy!
We invite you to the fantastic world of magic, where exciting adventure begins.
■■■ Game Features ■■■
◆ MMORPG that can be enjoyed with users around the world in real time
Immerse yourself in the world of unlimited adventure and magic with users from all over the world.
◆ Choose from 3 unique classes: Warrior, Ranger or Magician
Hunt boss monsters with various and colorful skills for each class.
◆ Choose a side and explore
- The Siras Empire vs. The Kingdom of Lanos! Play PvP and enter battlefield between the two forces.
- Earn victorious rewards and enjoy the fun of real MMORPG.
◆ Decorate your own character
- Create your own unique character with various costumes.
- Get a pet to aid you in your tasks.
- Equip rare weapons and armors through hunting and crafting.
◆ Enjoy various contents in the palm of your hand
- Play field boss raids and dungeon exploration with your colleagues.
- Fight for the honor of your guild in the Guild Siege Battle.
- Check all kinds of items and register items in the Collection list by category.
- Carry out plenty of quests and daily events.
- There's more: auction house, guild, collection, chat, etc.
◆ Language Support: English, 日本語, 한국어, and 還支援
▶ Notice per access permission
Access permissions are requested in order for us to provide you with the following service when you use the app.
[Required]
None
[Optional]
None
※ Please note that you can still enjoy the service excluding features related to the above without giving access permissions.
※ If you are using a version of Android less than 6.0, you cannot set optional access rights individually, so we recommend updating to 6.0 or higher.
▶ How to remove access permissions You can always change access permission settings whenever you'd like.
[OS 6.0 or later]
Settings > Apps > Select the App > Permission > Choose to accept or withdraw permission
[OS below 6.0]
Update the OS to withdraw access or delete the app
• Items are available for purchase in this game. Some paid items may not be refundable depending on the type of item.
• For Com2uS Mobile Game Terms of Service, visit
http://www.withhive.com/
.
- Terms of Service:
http://terms.withhive.com/terms/policy/view/M9/T1
- Privacy Policy:
http://terms.withhive.com/terms/policy/view/M9/T3
• For questions or customer support, please contact our Customer Support by visiting
http://www.withhive.com/help/inquire
Loading...