Animal Boyfriend | Japanese
Animal Boyfriend
Developer: Ambition co.,ltd.
☞ Other Version(s): English
Raise your very own animal student into a handsome human being!
Choose a species and get learning, working and spending time together to help him become a real man!
With a huge variety of clothes and accessories, you can also dress him how you like!
Change his hair, his eyes and even his very personality! Do you like the smoldering, silent type? Or perhaps the energetic, loving type? All these and more, with an ever increasing array!
With this many customizable options, you'll never get bored of your Animal Boyfriend.
Recent Updates:
- 2 new personalities added, Intelligent and Flirt!
- Huge Assort Shop redesign, now featuring all-new outfits every week!
- Hair Salon added, allowing you to pick from a range of hairstyles to suit your man!
- And more!
Features:
- 5 Normal and 2 Secret Species to choose from!
- 17 different personality types, including Mischievous, Hot Blooded, Tsundere and more added regularly!
- Change his face and hairstyle at the Salon, and of course his clothes at the Shops!
- Thousands of clothes and accessories available, with more added weekly!
- Talk with him, go on dates and get close to one another with seasonal Events and Scenarios!
- Make friends with other players and enjoy in-game bonuses from Socializing and Recommending!
Download now and create your own Animal Boyfriend!
1188573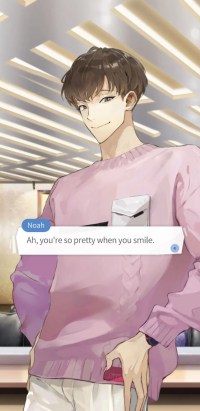 Just sending some of my favourite boys here🤭
Loading...