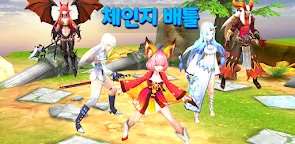 Battle Change
Battle Change
Developer: RealtimeGames
More from the same developer

ReGame?

ReGame?
Battle Change is a strategy game developed by RealtimeGames.
▶ Easy and fast 1:1 real-time strategy PVP battle!
▶ Fight in real time with players from all over the world right now!
▶ Use 5 unique characters to conquer your opponents!
▶ Easy and simple, with various strategies and deep gameplay!
[Official Cafe]
https://cafe.naver.com/changebattlem
----
Developer Contact:
realtimegames01@gmail.com
+821043211810
Loading...