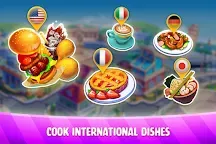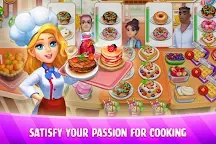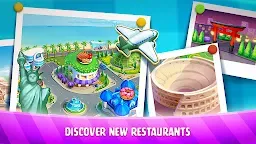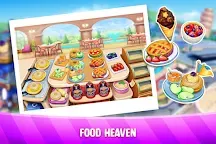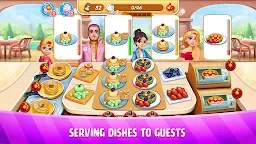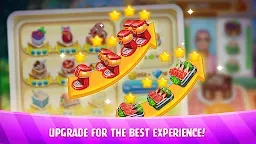 Sweet Cooking: Craze Kitchen
Developer: OAK Adventures Studio
More from the same developer
Guardian Knight Z
Sweet Cooking: Craze Kitchenis a causal game developed by OAK Adventures Studio.
first test trackPrepare, cook & serve delicious meals from all over the world in Sweet cooking: craze kitchen! Cooking, serving and enjoying delicious food in Sweet cooking: craze kitchen. Become the best culinary master in exciting time management games.
🔥 Cooking crazy in
Sweet cooking: craze kitchen
:
- Build your own
cooking restaurant
- Prepare ingredients, cook & serve delicious cuisine like a master chef
- Satisfy your customers with tasty food & drink.
- Upgrade your kitchen equipment to cook faster
🔥 Many cooking challenges & quests are waiting for you:
-
Cooking madness
to serve customers quickly to meet the targets
- Cooking under time pressure -
Craze cooking
as fast as possible⚡⚡⚡
- Make your customers are happy & build a wonderful your own
cooking city
- Try your best cooking skills to earn golds & diamonds and upgrade your kitchen equipments
- Complete cooking madness missions to receive huge rewards
- Unlock new restaurant, face new challenges and be a
master chef
🔥 Features
- Cook & Travel discover many different new restaurants, kitchen craze.
- Conquer the creative & addictive new cooking levels!
-
Cooking madness
and feeling the exotic taste of fantastic cuisines!
- Complete the daily challenges to feel relaxed & joy-ful!
- Claim generous rewards & gifts for your victory!
- Enjoy the great graphics for cooking games 2021!
- Get endless fun from the madness of cooking!
️
🔥 Our
restaurant games
bring to you diverse cooking method with variety delicious dishes in menu:
🥘 Fry, Boil, Steam and Grill ingredients in your own cooking restaurant.
Cook it
faster to create tasty dishes for your hungry customers.
🍰 It's
baking time
with delicious cakes, pancakes, hamburgers, fast-food and beefsteaks
🍹 Serve variety of special drinks and beverages in this
chef games
☕️
🍨 Fastidious customers in many different countries and cultures.
🔑 With this
cooking games
, tap to cook is not enough, you need a strategy and a perfect
cooking skills
:
- Combos bonus: more combo you create, more coins you get ️🎉
- Upgrade kitchen utensils cookware:
cooking madness
for fastidious customer
- Time management skills: Manage your serving time and order in the rush hour
Take this cooking madness challenge and enjoy the
Cooking craze
in this fabulous restaurant cooking game!
Loading...