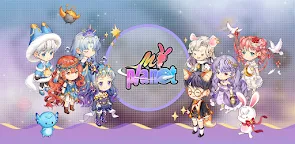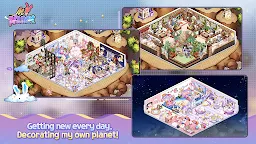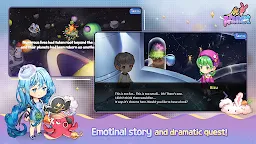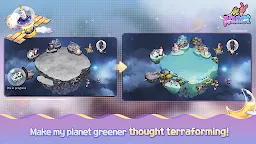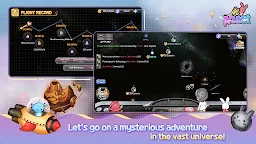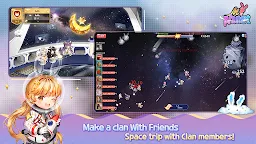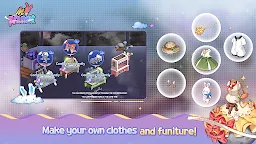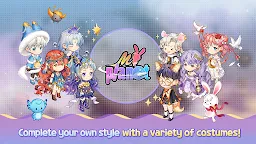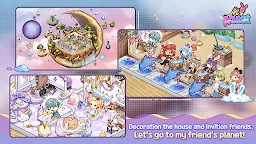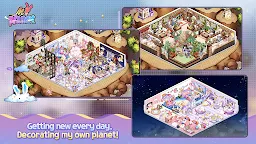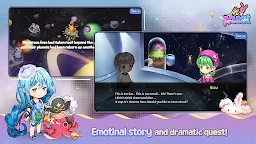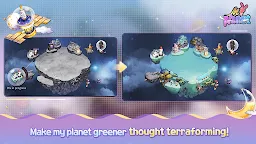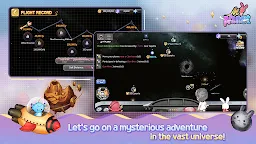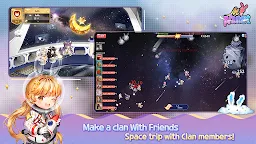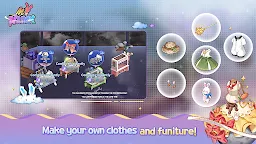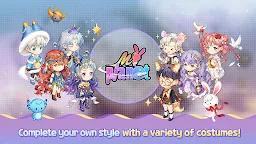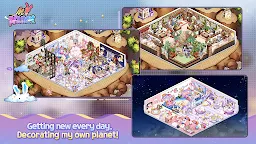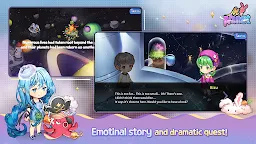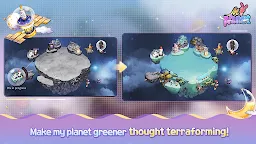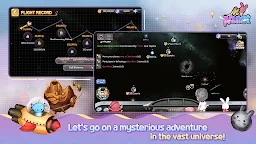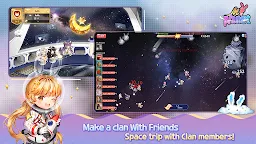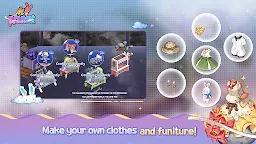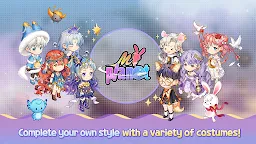 MyPlanet | English
MyPlanet
Developer: Handy Communications Co., Ltd
☞ Other Version(s): Korean
MyPlanet is a casual game developed by Handy Communications Co., Ltd.

Decorate your one and only planet on a relaxing weekend evening in My Planet
Experience your own shelter in space, like an oasis in a desert
Place full of nurturing! Let's start with a warm story that started with the stars.
■ Synopsis ■
A special guest has come to this quiet earth filled with unknown curiosity about space.
It was an unexpected encounter between an alien creature that crash-landed on Earth and an Earth person.
This little coincidence made a new relationship, and the lives of Earth people expanded into a vast and expansive space.
Thousands of life took root beyond the galaxy, and the planets there were reborn as another Earth.
Earth people, who used to cross galaxies and star clusters, no longer use the name Earth people and call themselves Space People.
A Space Person was looking for a new planet on which to bloom one's life, moving through unknown dark clouds and twinkling star clusters.
But... the unknown planet the Space Person had landed on was... very far from the feeling one had hoped for.
Now, go find a new story of your own on My Planet...
■ Main Features of the Game ■
2D graphics of a space concept full of beautiful, comfortable, warm, and healing feeling
Terraforming system that evolves into a planet with the properties of a living earth, step 2, step 3, continuous upgrade
Planting seeds, spinning threads, making clothes, a variety of fun things to do and play, just like decorating a garden
A relaxing and beautiful space to experience by collecting stars in your own constellations, planets, and skins
A pet system that raises small rabbits and small animals by collecting carrots through mini-games, and further evolves and nurtures with Star Essence
Communication function through social activities with friends who decorate their own planets like an oasis from the stars in space
Perform various missions, repair/battle with friends who have come to your home
A spacewalk system that freely walks in space following the stars
A warm and fantastic Meteor Party in the sky at a specific time
Simple and easy to express beautiful and diverse colors! Hair Dye, Compose, Mix System
Various limited items and a Star Revolution system where you can draw Crystals, Gold, and Carrots
Serenade system for 7 days
It feels like a vacation when playing the game! A Star Song system to listen to sweet music
Growth system of the mysterious planet B612 that grows with love
■ My Planet's Unique Vibe ■
A healing game that will heal you just by looking at it. Come and play at My Home in space.
Have a cute pet that watches over your planet. They love carrots.
A comfortable night, a comfortable game. Enjoy a proper healing game.
Decorate My Home with your own interior decorations and customize a variety of women's and men's clothing and accessories.
Don't worry even if it's hard in your tiring daily life. In My Planet, you can raise cute pets, express emotions with friends, and heal simply and easily.
Soothing, relaxing, they are the feelings of My Planet.
It is a free healing SNG simulation social game where you can feel the cosmic landscape featuring cute rabbits and octopuses.
Experience healing game right now, decorating and nurturing a garden with cute animals, and giving you the feeling of relaxing in a vacation spot with your family.Your support reviews are a great help to the developer.
Loading...