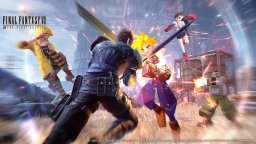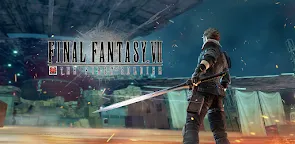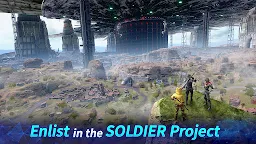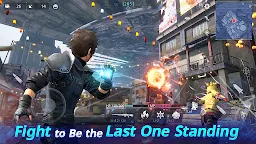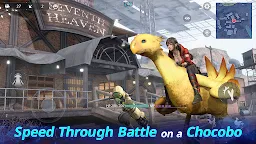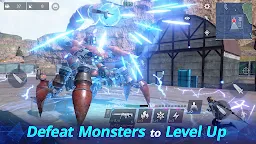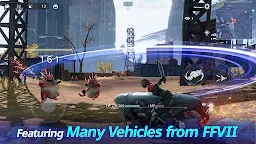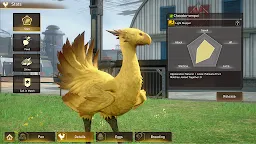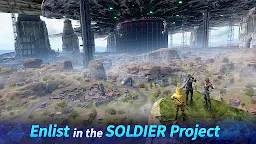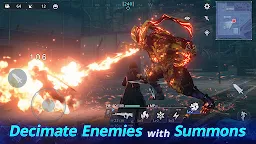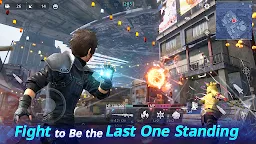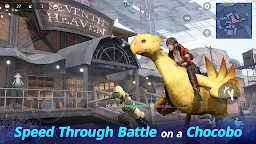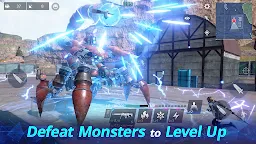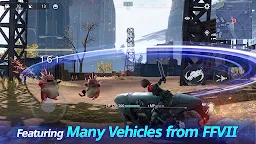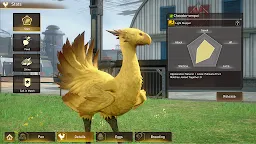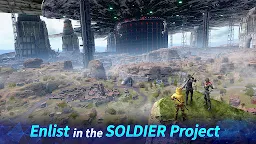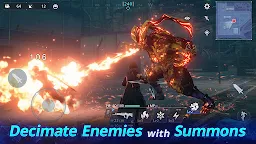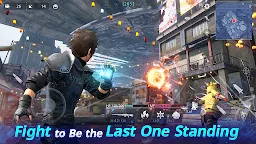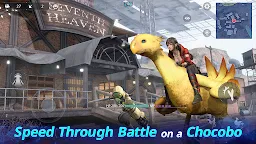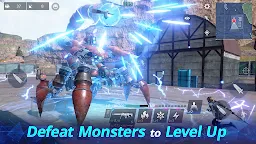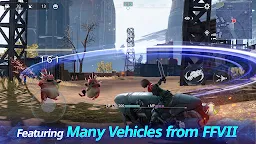 FINAL FANTASY VII THE FIRST SOLDIER | Global
FINAL FANTASY VII THE FIRST SOLDIER
Developer: SQUARE ENIX Co.,Ltd.
☞ Other Version(s): Japanese
FINAL FANTASY VII THE FIRST SOLDIER
Fight to join the ranks of Shinra's elite SOLDIER unit in this high-octane battle royale shooter, infused with RPG elements from the FINAL FANTASY series.Choose a combat style, such as Warrior or Sorcerer, and eliminate your rivals by any means necessary, be it gun, sword, or magic.
Defeat monsters to earn experience points and gil, call upon fan-favorite summons such as Ifrit to fight for you, and catch a chocobo to dash and glide across the battlefield.
▼▼Latest Info▼▼
News on events and more can be found from our website and official social media accounts.
Website:
https://www.ffviifs.com/en/
Official Twitter account:
https://twitter.com/ffvii_fs_en
▼▼Recommended Devices▼▼
64-bit devices with Android 7.1 or higher and at least 3GB of RAM required
*Certain devices may be incompatible with the game even if they meet the above requirements.
▼▼About the Game▼▼
・Fight Using a Combination of Melee, Magic, and Firearms
Use all the options at your disposal to overwhelm your enemies in highly varied and strategic combat.
・Level Up and Upgrade Your Arsenal During Battle
Fight monsters on the battlefield to gain experience points, power up your skills, and raise your max HP. Use gil you pick up to upgrade your equipment and purchase items.
・Choose from Varied Styles, Each with Different Strengths
Will you be a Warrior and take the fight to the enemy with powerful melee attacks? Or do you prefer the ability to cast augmented spells as a Sorcerer? Perhaps sneaking in and out of combat as a Ninja is more suited to you? Choose from these styles and more before every battle to determine your playstyle!
・Visit and Play in Iconic Locations from FFVII
Seventh Heaven, Corneo's mansion, the train graveyard, and even a familiar house surrounded by flowers are just some of the iconic locations you can visit in each expansive map.
・Fully Customize Your Character
Choose a look that fits your unique personality with a huge variety of costumes, emotes, and more.
▼▼Production Staff▼▼
Tetsuya Nomura serves as creative director for this official chapter of FINAL FANTASY VII.
Executive Producer: Yoshinori Kitase
Creative Director: Tetsuya Nomura
Producer: Shoichi Ichikawa
Scenario Supervisor: Kazushige Nojima (Stellavista Ltd.)
Development: Ateam Entertainment Inc.
Credit:
© 1997, 2021 SQUARE ENIX CO., LTD. All Rights Reserved.
Powered by Ateam Entertainment Inc.
CHARACTER DESIGN: TETSUYA NOMURA
Loading...