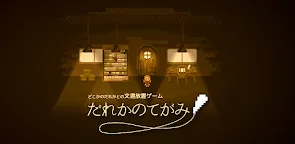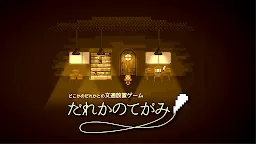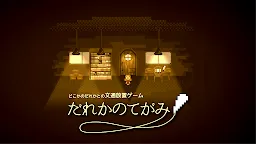 Letters for Someone
Developer: Yusuke Nakajima
More from the same developer More

Escape from the clubhouse
Shoulder Ride Clone

Lights On
Letters for Someone
is an idle game developed by
Yusuke Nakajima
.
A town with only two people, a girl and a postman.
Let's collect "words", write a letter, and send it to someone somewhere.
You may receive a nice letter from he or she.
[Receive a letter]
Receive a letter written by someone from the postman. You can remember the words written in the letter.
[Read a book]
Read a book and learn new words. As time goes by, new words will come out one after another.
[Writing a letter]
Let's write a letter using the words you learned.
[Send a letter]
You can send a letter to someone somewhere by giving the letter to the postman.
Loading...