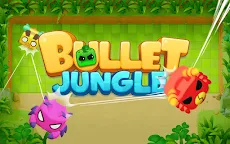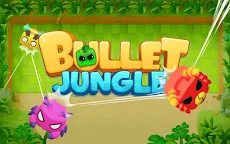 Bullet Jungle
Developer: Triple-Joy
More from the same developer

Buzz Match : Tile Puzzle Game

Tile Frenzy : Link Puzzle
Bullet Jungle is a casual shootin game developed by Triple-Joy for mobile.
Lucas is a boy who likes the jungle so much. The jungle is full of unknown mysteries in his mind. Now, the newbie explorer Lucas is adventuring in the jungle with his scallion stick and adventure set. During the journey, he is facing many magic insects blocking his way. Help Lucas shoot and defend these harmful insects to get coins and upgrade his suits and weapons!
⭐ Key feature ⭐
- Well-designed equipment that can be unlocked during the adventure: Adventure set, weapons, flat shoes, bag, etc.
- Powerful Adventure skills that can be upgraded on the trip: Recovery, Wild life, Jungle skills, Agility, etc.
- Insects coming in the levels: scaterpillars ?, bees ?, and spiders ?,etc.
- Bullets learning skills in the game: laser light, lightning balls, bouncing balls, flame Balls, etc.
❓ How to play ❓
- Shoot the insects with bullets when the insects come on the board.
- Try to bounce the bullets as much as you can to gain bonuses.
- Watch out! Defend the insects before your location!
- Upgrade your bullets with energy.
- Beat the insect boss in the final time of the level.
Starting the adventure with Lucas in Bullet Jungle right now! Use bullets and more in this new and unique gameplay with various skills. The fascinating jungle is waiting for you!
Loading...