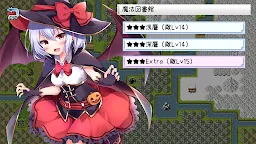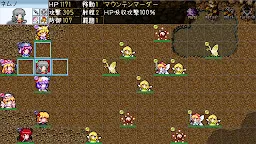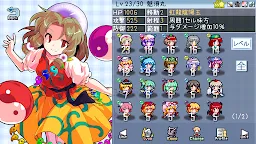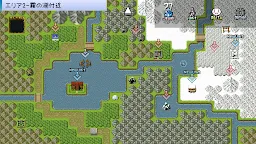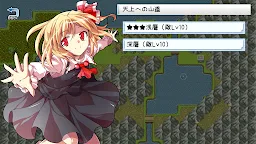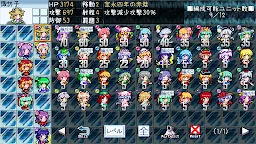 Touhou Illusion Record
Touhou Illusion Record
Developer: Kanata
Touhou Illusion Record is a simulation game developed by Kanata.

◆ Twitter for emergency public relations in case of trouble ◆
https://twitter.com/tohofest
◆ Acknowledgments ◆
Immediately after the release, the volume is modest, but we will hurry to add content as needed!
◆ Game overview ◆
Some time after the resolution of the strange incident,
The threat of fantasy that came to Gensokyo again.
Let's adventure with the usual girls in Gensokyo, which suddenly became full of monsters!
Almost all characters from the old work to Nijiryu-dong are scheduled to appear.
This is a Touhou Project derivative game app that continues to challenge numerous quests while collecting and nurturing a huge number of units and loving them.
It's a poor content made by myself, but I hope you enjoy playing it.
Also, the title is read as "Isoroku".
◆ Game content introduction ◆
Repeat "battle" and "cultivation" thoroughly,
A so-called hack and slash-style game.
The characters that appear are almost the same as the fantasy holes.
The content is similar overall, so if you are new, please start from the memoirs.
With 5 levels of difficulty setting
I think that various people can enjoy it, from those who are not very familiar with the game to those who want to take on the challenge.
Gather a lot of Touhou characters firmly and grow them firmly,
Aim for a lunatic domination that will make game experts groan.
◆ About reports and consultations about problems ◆
Please be sure to contact us by email or Twitter.
Even if you write it in the review
Detailed individual correspondence and confirmation are not possible.
◆ About creators of in-app images / BGM, etc. ◆
We will introduce it on the following page.
Thank you very much for this time.
http://www.tohofes.com/thd/index.html
◆ Disclaimer ◆
・ This app is a personally produced Touhou derivative game app.
Please note that support will depend on the creator's spare capacity.
-Due to the nature of android, some functions may not be available depending on the terminal and OS.
・ Game specifications and difficulty levels may change due to updates.
・ Please note that it has nothing to do with the people who make the Touhou Project and other Touhou derivative works.
◆ About Touhou Project ◆
Produced by Team Shanghai Alice,
It is a general term for works represented by barrage STG and fighting games.
The copyrights of the characters, world view, BGM, etc. appearing in these works are
All belong to the creators, Team Shanghai Alice and ZUN.
Loading...