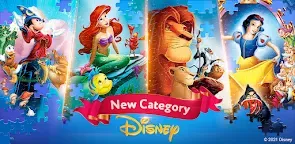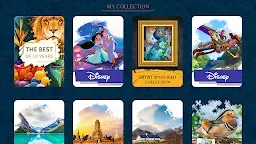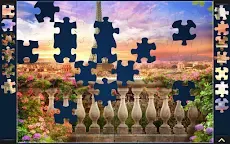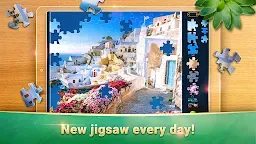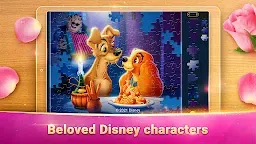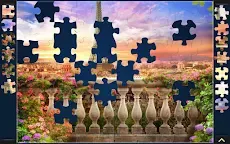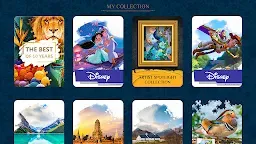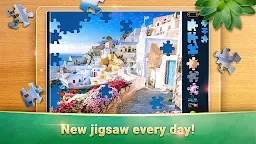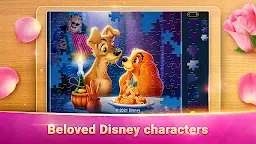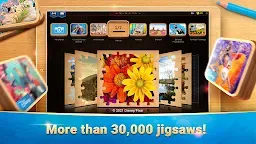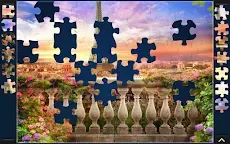 Magic Jigsaw Puzzles
Developer: ZiMAD
Magic Jigsaw Puzzles is an puzzle game developed by ZiMAD.

Welcome to the fun jigsaws planet! 50 million downloads worldwide! 🏆 Jigsaw Puzzles is a free game for adults with the biggest online jigsaw puzzle collection mix and curated puzzle sets from our collaborators DISNEY, PIXAR, NICKELODEON! Over 30,000 easy and hard daily puzzles - HD photos & pictures. Become the ultimate puzzle solver and explorer! Relaxing & addictive! Collect the pieces and train your brain!
☆☆☆☆☆☆☆☆ FEATURES ☆☆☆☆☆☆☆☆
★ One of the coolest picture collecting games for adults, boys, and girls to play daily :)
★ New puzzle packs and quests are added every day, 365 days a year! Nature: animals, wildlife, birds, landscape, forest, ocean; cartoon, city, and art puzzle boards!
★ Join the largest online community of puzzle lovers from all over the world. Create a new photo puzzle with your own picture art work and share with friends, family, or with the Magic Jigsaws community!
★ Intuitive and user friendly game tools and controls.
★ New 6 difficulty levels with up to 1000 pieces, 1200 pieces to craft. Try out both simple and nearly impossible puzzles for adults, boys and girls daily.
★ Amazing music to support the right mood.
★ A great brain teaser app to play and perfect relaxation opportunity for your mind!
And much more intriguing things in the jigsaws photo app!
Share your own best puzzles pictures with friends, family, or with the Magic Jigsaw Puzzles community on Facebook https://www.facebook.com/MagicJigsawPuzzles/
Please note! Magic Jigsaw Puzzles game is free to play online but there are optional in-app purchases available.
Loading...