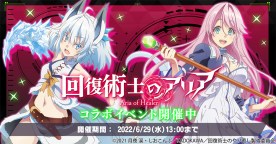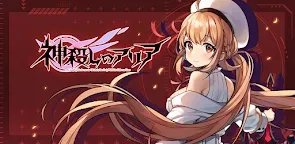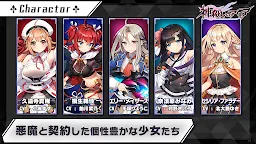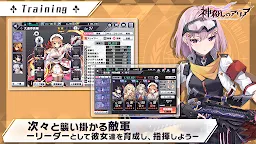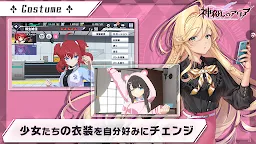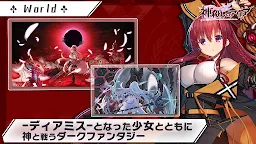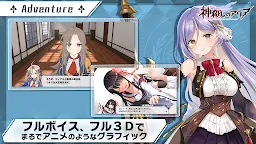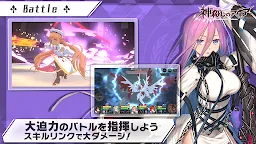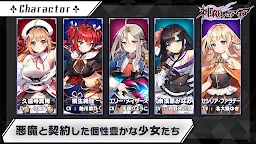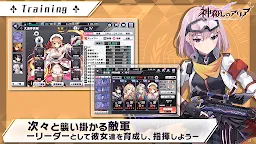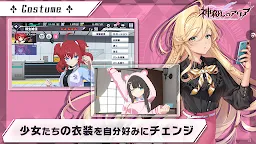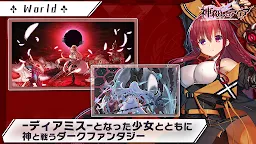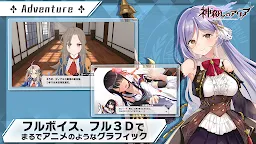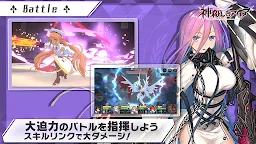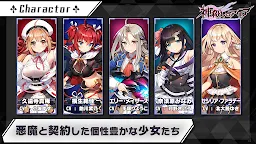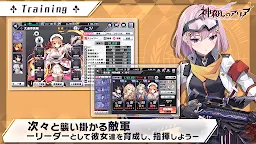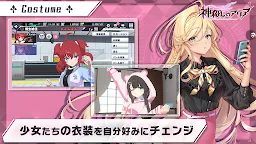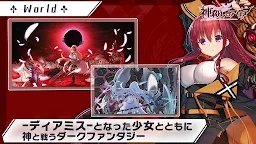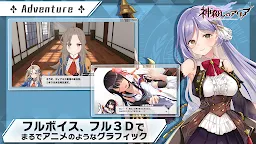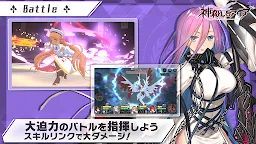 Kamigoroshi no Aria
Developer: DMMGAMES
More from the same developer

Legeclo: Legend Clover

Blue Reflection Sun

TOKYO NECRO SUICIDE MISSION | Japanese
[This game is no longer in operation.]
[The game server has been shut down on 29 Sep 2022. ]

Kamigoroshi no Aria is a 3D real-time RPG developed by EXNOA and published by DMMGAMES. The game is available on both PC and Android, operating in Japanese exclusively at the moment.
The background of the game is set In the near future, where a mysterious space called "Shinshokuryouiki" appears around the world. People are trapped inside the space and become the meal of white alien monsters called "Shingun". As the military force fails to deal with these deadly creatures, people are left helplessly in terror and despair. One day, a group of magical girls appears and defeat Shingun using the power obtained by contracting the devil, and they are called the "Dear Miss". The story of Kamigoroshi no Aria revolves around the player's journey of battling alongside Dear Miss of different personalities, while a huge, wicked plan is about to unfold.
Kamigoroshi no Aria adopts a real-time battle system where players need to give instructions to the battling units to fight against the evil Shingun. During the battle, players can unleash the full potential of Dear Miss by using their special skills and link skills among certain characters. These skills come with dazzling visual effects that make the battles more exciting and immersive. Convenient mechanics like auto-battling and auto-repeating a certain stage also exist in the game to make it more player-friendly.
With an impressive worldview designed by LEGIOん, the main writer of the legendary visual novel "11eyes: Tsumi to Batsu to Aganai no Shōjo", and numerous charismatic characters designed by あやみ, a famous illustrator in the Vtuber community, Kamigoroshi no Aria will satisfy every anime and RPG lover.
Loading...