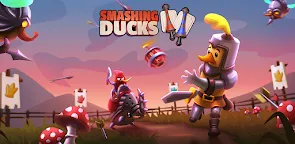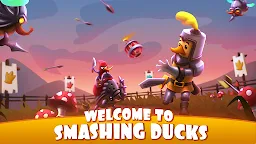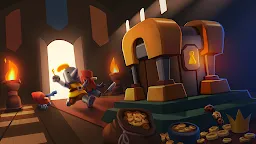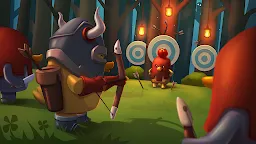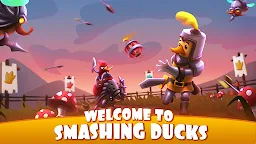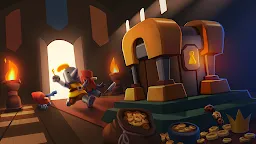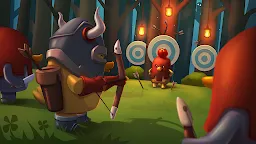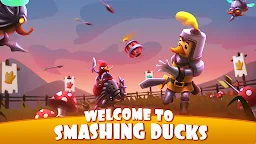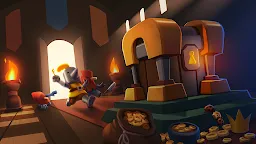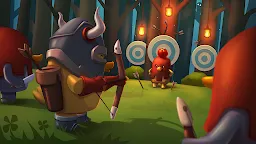 Smashing Ducks: Real-Time Multiplayer Cards Battle
Developer: Rockbite Games
Smashing Ducks
is a card game developed by
Rockbite Games
.
t's duck season! ? It's duck vs. duck in this epic real-time card game that pits your deck against others. Join thousands of players worldwide on an epic quest to become the ultimate Smashing Ducks champion. Smashing Ducks offers an exciting new way to play card games by incorporating fun mechanics that are easy to learn but difficult to master.
Discover a new way to battle on your phone. Smashing Ducks is a game of skill and chance where you can build your own deck of cards to play with. The game features unique duck characters, each with their own special abilities. You can collect new cards by winning them in the arena or purchasing them with gold earned from previous wins. They must then 'equip' these new characters into their deck for use in future battles.
First choose your duck, Robin Dude, Sir Quacksalot and many more!
Each warrior has different abilities so choose what fits best for you. Gather your friends in a guild for a friendly battle in your DuckQuarters or verse someone from anywhere in the world with the newest Smashing Ducks added with a duck twist! Quack!
Customize your 8 card deck and create one so powerful that your enemy will lose their feathers!
Whether it includes an army of angry StabFlies, a Spear Guard or just throwing tomatoes at your foe, choose wisely as your swipes depend on it. Go to arms against other Fearsome Ducks and progress through multiple arenas for higher challenges with the trophies you have obtained.
AWESOME OPPORTUNITIES:
🤩 Discover new cards to customize your deck
🤩 Upgrade your cards to cause more damage
🤩 Join guilds with friends to chat and even create tournaments on the way to becoming a Sir Duck
🤩 Collect daily rewards
🤩 Progress through different arenas
Ptss! Unlock chests to receive gold, discover new cards and level them up for XP.
Practice with your friends to see which battle methods work best for you, donate cards to one another and share your experience.
So are you ready for the duck game? Download Smashing Ducks now!
NOTE: A network connection is required for Smashing Ducks. Smashing Ducks is free to download and play, however, some game items can also be purchased for real money. If you do not want to use this feature, please set up password protection for purchases in the settings of your Google Play Store app.
Loading...