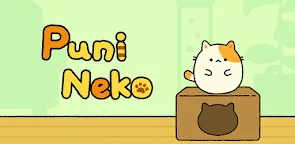 Puni Neko
Puni Neko
Developer: Zepni Ltd.
More from the same developer More

Merge Alpacas

Merge Alpacas

Cat Condo 2

Cat Condo 2

Super Doggo

Super Doggo
Puni Neko is a casual game developed by Zepni Ltd..

Meet Puni Neko, the friendly cat who happens to look like a ball.
All he wants to do is jump.
He wants to jump so high and touch the sky.
Keep jumping.
He may even be able to reach the moon.
Loading...