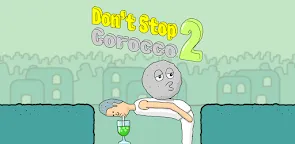 Don't Stop Corocco2 - Escape Game
Developer: itach lab
《Don't Stop Corocco2 - Escape Game》 is a puzzle game developed by ITACH LAB.
This is a new entry in the "Don't Stop Corocco" series of stage-clearing escape games!
Let's make a way to proceed the stone Corocco while solving the mystery!
You don't need to have played the previous game, "Don't Stop Corocco" to enjoy this game.
Basically free :
- You can enjoy it for free until the end.
- There is a charge for using ad removal.
How to play :
- You can get it by tapping the item on the screen.
- Drag and drop items onto various objects to advance the game.
- Corocco can not jump. Because he is a stone.
- If you can make a path for Corocco to get through, you will clear the stage.
Features :
- The level of difficulty is beginner to intermediate.
- It can be enjoyed by children and adults alike.
- If you get confused, you can see the hints from the menu at the top right of the screen.
Stage introduction
1: Tutorial
2: Where is the radio control button
3: Let's catch orange
4: Nice pose
5: Watermelon seeds
6: Round and round office chair
7: Long plants
8: Karate vs car
9: Hidden my strawberries
10: Windows and arrows
11: Various postures
12: ABC brothers and hamburgers
13: Hit the block from below
14: Hat and numbers
15: Get up and jump
16: A person who stretches
17: Nice catch
18: Bird pecking counter
19: Lemon and border
20: Flock of birds
21: Balloons and pins
22: Lighting and string
23: Find the candle
24: Pinball
25: Penlight
26: Alpaca hair
27: Camera and uncle
28: Rotating maze
29: Shaven head and towel
30: Escape from the cave
Loading...