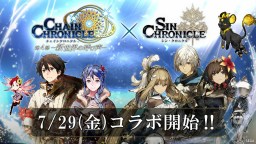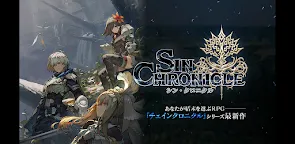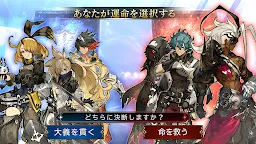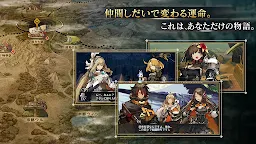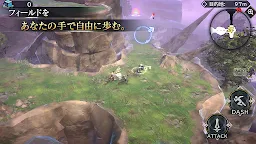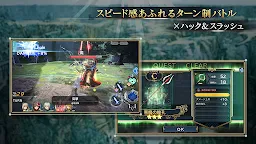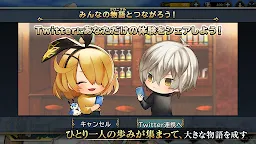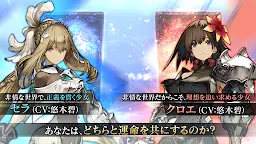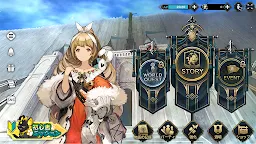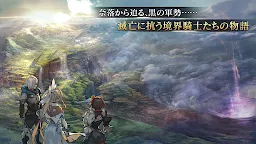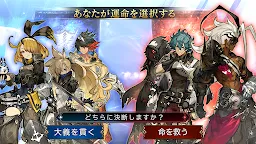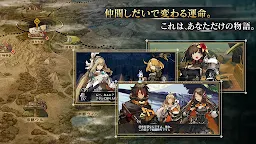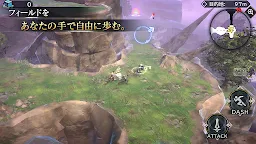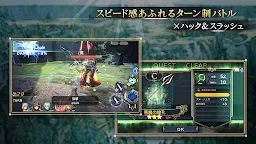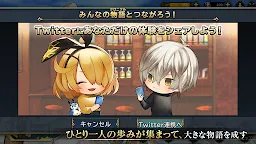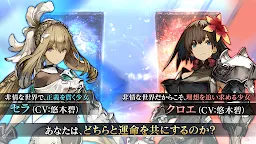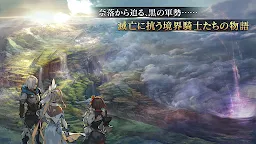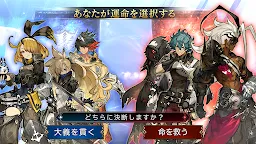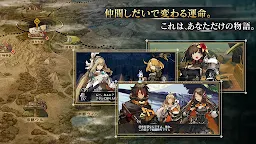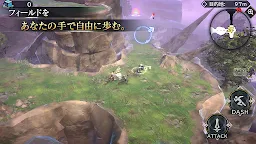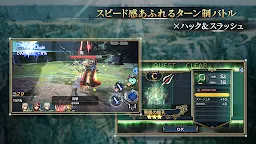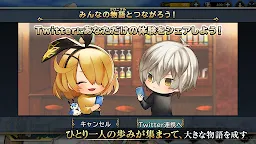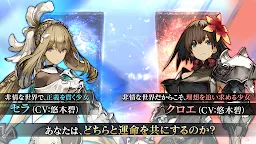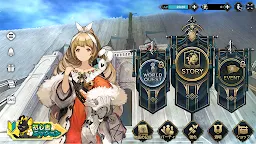 Sin Chronicle
Developer: SEGA
More from the same developer

Kemono Friends 3 | Japanese
[The game server will be shut down on 31 May 2023. ]

Sin Chronicle is a turn-based RPG developed and published by SEGA. While inheriting the spirits of "authentic RPG experience" from the successful mobile RPG developed by SEGA in 2013, Chain Chronicle, its successor Sin Chronicle is set in a completely different story and worldview.
When it comes to the story, the game developers emphasize that players are able to decide their own destiny. In this game, the player act as an amateur member of the knights that protect humans from the malicious monsters that emerged from an enormous cave in the world. The plot will change drastically based on the choices made by the players. For example, players need to make important decisions regarding the selection of teammates, which will affect the story afterward. It is hinted that the volume of the story in each chapter will be immense, averaging over 10 hours of gameplay. Players can easily dive into the immersive world of Sine Chronicle.
In the game, players can control the movement of the character freely to move around and explore on the map. Battles are initiated by moving towards the enemies, simple as that. The cut scenes during battle are upgraded to a full 3D experience to provide stunning visual impacts. The style of battle in Sin Chronicle is close to the classic turn-based RPG, but players need to be careful that in this game, the "BP" system replaces the traditional MP system. Moves performed by the characters during battle requires a certain amount of BP, and multiple actions can be performed at a character's turn as long as there is sufficient BP. In addition, there are three character classes and several skill types that create weaknesses and resistances. Battles in Sin Chronicle definitely requires a certain strategic mindset from the players.
Sin Chronicle is currently open for pre-registration and will be released on the 23rd of March, 2022.

CV:

Aoi Yuki / Taito Saka / Yuichi Nakamura / Kana Hanazawa / Junichi Suwabe / Marya Ise / Tomokazu Sugita / Ai Orikasa / HikaruMidorikawa
Guest Composers:
Kenji Ito / Yoko Shimomura / Masato Koda Yasunori Mitsuda / Yuzo Kodai

Loading...