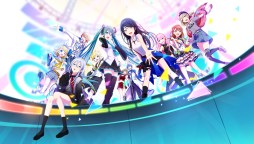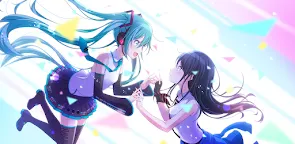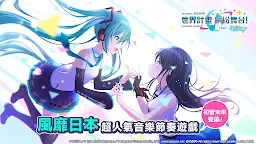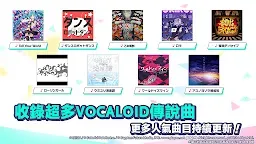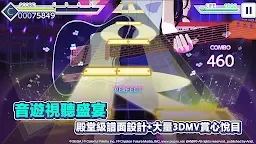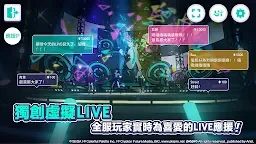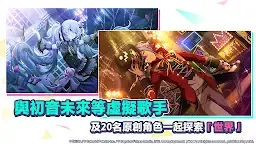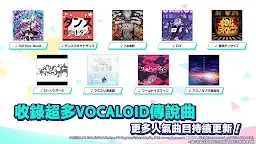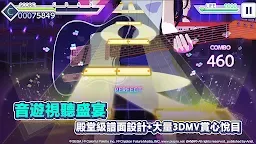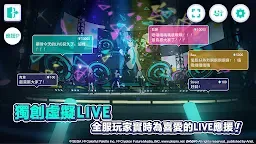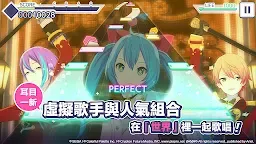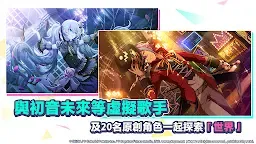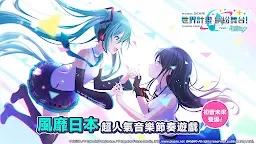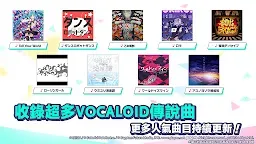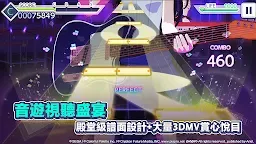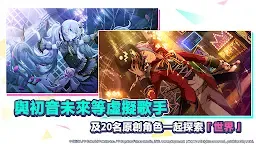 Project Sekai Colorful Stage Feat. Hatsune Miku | Traditional Chinese
Project Sekai Colorful Stage Feat. Hatsune Miku
Developer: Ariel
☞ Other Version(s): Korean | Global | Japanese
Project Sekai Colorful Stage Feat. Hatsune Miku is a mobile rhythm game released by SEGA and Colorful Palette (a studio owned by Craft Egg). Players can enjoy the rhythm game, watch the live MV and read character stories in the game. The game is the Traditional Chinese version on Android and iOS platforms. There is also a Japanese version available and the English version is coming out.
The game is set in the real world and "SEKAI". SEKAI is an imaginary world created by people's imagination. Different SEKAI has its own style.
One day, the characters are transferred to SEKAI because of their own imagination. In the SEKAI, they met virtual singers including Hatsune Miku and their journey started.
Groups:
Band - Leo/need
Idol - MORE MORE JUMP!
Street pop - Vivid BAD SQUAD
Musical - Wonderlands×Showtime
Underground pop - 25-ji, Nightcord de
Vocaloid characters:
Hatsune Miku
Kagamine Len
Kagamine Rin
Megurine Luka
MEIKO
KAITO
Songs:
Roki (Lyrics and Music: みきとP)
Sharuru (Lyrics and Music: バルーン)
Run (Lyrics and Music: バルーン)
World is Mine (Lyrics and Music: ryo)
Tell Your World (Lyrics and Music: kz (livetune) )
Into the Night (Lyrics and Music: Ayase)
Umiyuri Kaiteitan (Lyrics and Music: n-buna)
Dramaturgy (Lyrics and Music: Eve)
Senbonzakura (Lyrics and Music: 黒うさ)
World's End Dancehall (Lyrics and Music: wowaka)
KING (Lyrics and Music: Kanaria)
2246649
#鼠尾蛆FavoriteArt #Art #Anime #Fanart #Pixiv #Game #HatsuneMiku #Cute
Artist: https://www.pixiv.net/en/users/10105096
2245821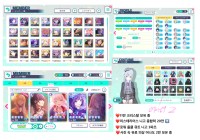 ❤️미스테리어스 니고 완덱
❤️로워 올클 큐트 니고 3파츠
❤️사진 속 유료 의상 어나더 2 보유 중
❤️11만 크리스탈 보유 중

해당 계정 교환 구합니다!
2차 마후유 복각 때 마후유랑 미쿠 같이 뽑으시면 큐트 니고 완덱 가능합니다!
크리스탈 줄어들 일 절대 없어요 ❌❌
하드작 마스터작 챌라작 아직 많이 남아서 크리스탈 모으기 수월해요
터찔도 괜찮습니다! 편하게 찔 주세용

오픈채팅 문의는 이쪽으로


카카오톡 오픈채팅을 시작해 보세요.
링크를 선택하면 카카오톡이 실행됩니다.

ㄱㄹ
https://open.kakao.com/o/sT5AKnRe
Loading...