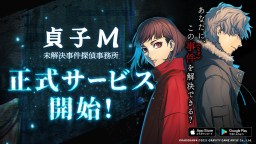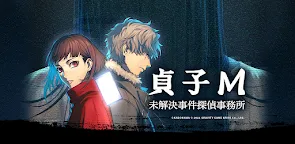 Sadako M
Developer: GRAVITY GAME ARISE Co., Ltd.
[This game is no longer in operation.]
[The game server has shut down on 28 Feb 2023.]

Sadako M: Unsolved Mystery Detective Office is a horror puzzle game developed by GRAVITY GAME ARISE Co., Ltd. with the theme of "Sadako".
Players will act as one of the a chibi character in the detective office. Together with Tomona Akiba and the others, they with need to solve the mystery behind the Japanese horror tale "Sadako". The game will be released on iOS and Android platforms.
Plot:
People died strangely and continuously in a certain high school. The suspect is still unfound.
This is a incident of weird death and the investigation paused for 3 years.
Knji Iwai, the detective of the case, asked Tomona Akiba from the victim family about her younger brother.
He then knew about some info about the mystery and continue to investigate.
However, the mystery is still unsolved because he disappeared too.
There is only one clue left in the detective office...

Gameplay:
Players can create their own chibi characters and receive orders from the detective office. The will be collecting clues and evidence in the crime scene.
But be careful, there may be some big cases hidden behind these minor incidents...
Will you be able to solve this cases one by one?
Loading...