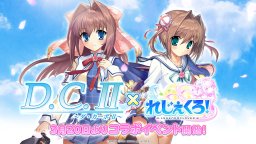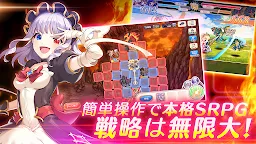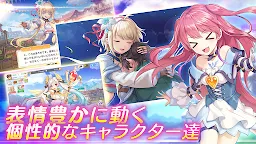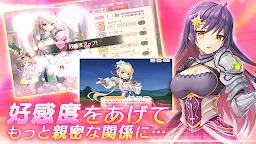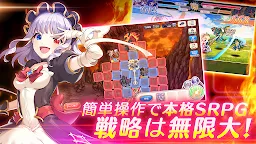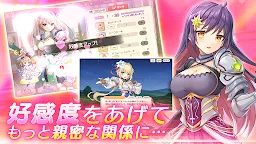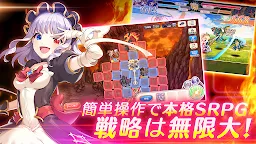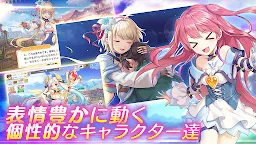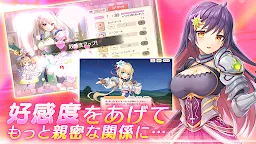 Legeclo: Legend Clover
Developer: DMMGAMES
More from the same developer

Blue Reflection Sun

TOKYO NECRO SUICIDE MISSION | Japanese
Legeclo: Legend Clover is a simulation RPG developed by DMMGAMES. In this game, players need to collect and lead cute heroines to fight against the ferocious monsters called the Abyss.

A spectacular royal road fantasy SRPG is now available from DMM GAMES!
Command the heroes who have become beautiful girl characters and fight together!
A long time ago, the world was about to end with the evil monster Abyss.
However, the gods who lived on the moon reincarnated the legendary "Legend" beyond humanity and sealed Abyss with the earth.
A thousand years have passed since the battle, and the sealed continent of Abyss begins to emerge.
Crisis come again.
At that time, an ordinary young man who lived in the remote village of Windmill
Succeeded in summoning legend Jeanne d'Arc using his father's keepsake.
This encounter changed the fate of the youth.
★ All characters are beautiful illustrations of high quality, just cute and beautiful!
Summon beautiful girl heroes using magic jewels!
Let's embark on a journey to save the world with unique characters!
★ Let's improve the fighting power of the party with level x class x skill!
Enjoy it with a variety of training systems!
If you deepen the bond and raise your liking, you will be able to see a special character story ...?
Enjoy stories and tactics battles with many beautiful girl heroes!
★ A powerful battle simulation RPG that changes the battle situation in one square!
Even with simple tap play, the strategy is endless!
Organize a party with your favorite characters and confront the evil monster Abyss!
You can choose by strength or cuteness!
Enjoy easy and full-scale strategy simulation!
★ Link with DMM account!
Enjoy your smartphone, PC, anytime, anywhere!
▽ Official Twitter
https://twitter.com/legeclo
▽ Official website
https://www.legend-clover.net/
----------------------------------------
◆ Price App body: Free * Some paid items are available.
◆ Recommended Device
Android 6.0 or higher smartphone
Loading...