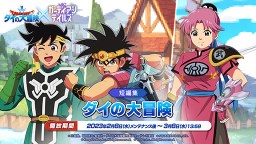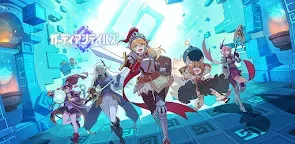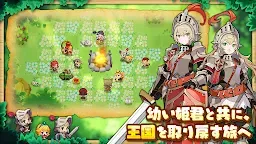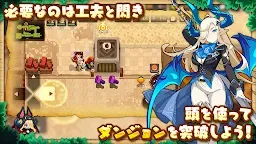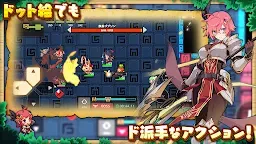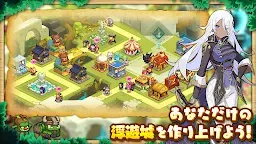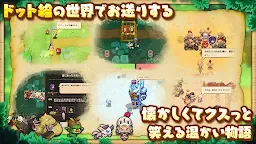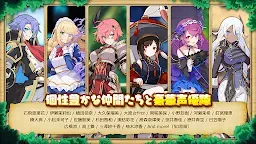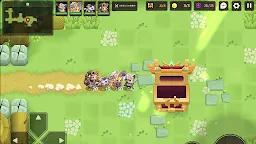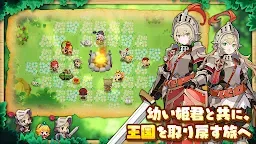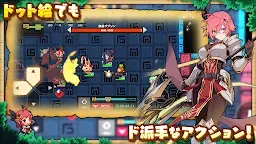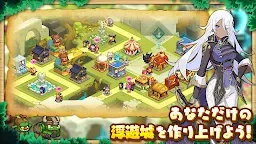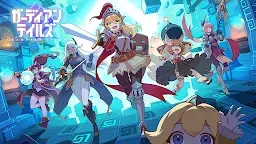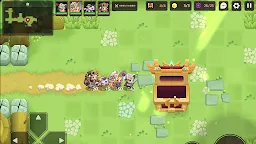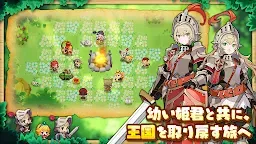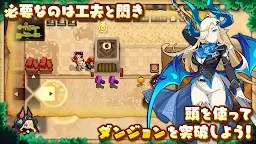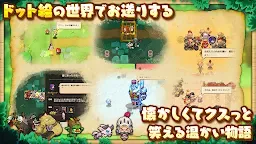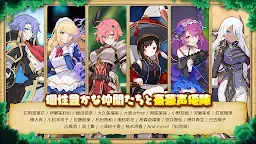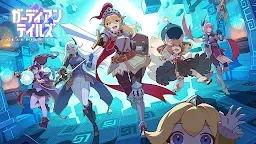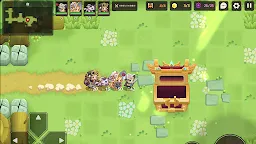 Guardian Tales | Japanese
Guardian Tales
Developer: Kong Studios
☞ Other Version(s): Korean | Global | Simplified Chinese
Guardian Tales is a pixel RPG developed by Kong Studios for mobile. In this game, the player will act as a knight who travels to different places to protect the little princess and rescue the kingdom under the threat of the dark. Your journey of protecting the world will be full of challenges and fun owing to the abundant gaming elements, including dungeon exploration, puzzle-solving, and battles full of strategy and action.

★ FEATURES ★
▶ ADVENTURE RPG
Challenge yourself and test your wits with mischievous puzzles through your journey.
Leave no stone unturned! Secret path and treasure could be hiding anywhere. Can you uncover them all?
▶ BOSS BATTLES
Do you miss the feeling of boss battles in retro gaming?
Control and utilize the guardians' combo skills with your fingers.
Find a secret trick to end the fight! Some bosses can be pretty tricky to beat.
▶ BUILD YOUR SQUAD
Over 40 unique pixelated characters are waiting to join your journey.
More than 800 pieces of equipment to collect. Forget that the guardian will hold only a sword & shield.
▶ TAKE A BREAK IN FLOATING ISLAND
Customize and decorate a heavenly place for your guardians to take a rest after a long journey.
Collect rewards from your guardians, it is a thank you gift from them!
▶ FIFTY PARODIES OF CLASSIC
Are you an easter eggs hunter? There are fifty parodies of classic story for you to discover.
▶ MUCH MORE FUN!!
• Guild: It's dangerous to go alone. Let's unite and fight with friends!
• PVP: Show your skill and prove your strength against other guardians in real-time.
• Special Dungeons: Various types of dungeons! Fight your way through every form of challenge.
Tons of fun content and events will be delivered through your mobile.
Let start your adventure in 'Guardian Tales' today!
1317422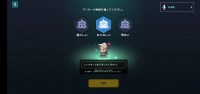 having played the CBT for Japan (thanks to the lottery they did soon after the CBT server went live) I gave the game a try to see if there's any difference other than the reworked illustration

found out there is, which isn't surprising at all. with JP, Yostar really aims to localize the game to full extent by adding voices to every characters, and even main cutscenes (at least on world 1) are fully voiced, and that's already a major improvement. And then little princess' voiceline is also re-recorded, it's nearly the same sentence and meaning so I don't see the reason why they did it but I guess it's for the consistency or something idk. Also, remember the red-haired woman that tries to mess with you? she got her own illustration. that's weird but okay. (Edit: found out it's also a thing on Global but I forgot about it)

and then knight (aka you as the main character, be it male or female) has different voice you can choose, which.... is weird but also fascinating.

and while we're on the topic regarding the change, the illustration isn't all that good and some actually misses the character's trait. One example being Amy which doesn't look like she has dual personality (you can check this one on heavenhold site for Global art and GuardianTalesJP Twitter for the reworked illustration and see the difference), and then Marianne which looks like a snotty annoying brat (or kusogaki if you prefer). I really wish the reworked illustration stays true to the character. but oh well, beggar can't be a chooser.

don't expect the game to have English language option considering there's already Global version. The option is there but it won't do anything, pressing won't display other language to choose. The only reason I can think of as of why it's there is because it's something they don't bother removing at the moment as they would rather focus on what they aim to change or improve.

To sum it up, here's my rating for the CBT
graphics: 8/10
Would've give it a solid 9 but I'll just put it one score lower with the reason being illustration not really conveying the character's personality or trait. other than that, the pixel art is really great and very expressive when it needs to.

gameplay: 10/10
t's not your typical corridor simulator. While the stages are linear, you will get the feel that it's meant to be explored as there are path you can take to look hidden stages you can unlock and coins to look for. Each hidden stages also has a story to tell which can be anywhere absurd to "isn't this a bit too far, but okay I get you". And also unlike many corridor gacha games, main stages including its passages can be accessed how many times you want without needing to pay for stamina, basically one time payment and you get permanent access in case you want to 3-star the stage or to look for hidden stages. Ain't that neat?

story: 9/10
perfect for people who loves dumb story, this game easily offers a lot of references from other series, if you want a heavy story you need to proceed really far for the plot to drive its way, but JP CBT only has up to world 4, hopefully the release will cover up to world 11. And I need to remind you guys that this game shines in story so if you don't understand JP yet still want to play Yostar's offering then please get the Global version too so you can appreciate the effort Kong Games has done

sound: 8.5/10
if I have to include added voicelines then yes it's a pretty massive improvement

value: ??/10
it's hard to rate this as this is CBT, but if it follows the Global then the game is easily 10/10 for being very generous in gems

that being said, included are some screenshots I took from the CBT phase.
Loading...