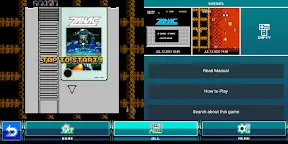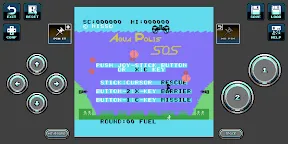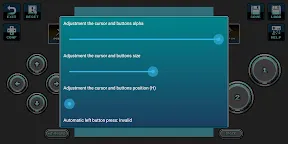 PicoPico
Developer: D4Enterprise Co.,Ltd.
PicoPico is an app that distributes nostalgic retro game titles from the NES and MSX1.

You'll need to subscribe to a subscription to play all the games, but they also offer permanent free-to-play, daily free-to-play, and free-to-play titles with ad-supported videos, so start playing for free!

Permanent Free Play Titles:
* ZANAC (NES)
* BATTLE MARINE (FC)
* COSMIC SHOOTER (FC)

Daily Free Play Titles:
* Pipeline Dai Sakusen (FC)
* Pyramid Warp (MSX1)
* NEO Heiankyo Alien (FC)
* Spelunker (FC)
* DE-BLOCK (FC)
* SNOW BROS (FC)

Watch the ad videos and play for free titles:
* Aquapolis SOS (MSX1)
* BEE & FLOWER (MSX1)
* DAIVA (FC)
* DEVIL'S HEAVEN (MSX1)
* GUARDIC (MSX1)
* GULKAVE (MSX1)
* HYDLIDE (MSX1)
* HYDLIDE SPECIAL (FC)
* Maou Golvellius (MSX1)
* Megalopolis SOS (MSX1)
* RELICS (MSX1)
* ZANAC (MSX1)

NOTE: Titles that can be played by watching ad videos will be shuffled on a daily basis.

With a subscription, you can also play exclusive titles such as the following! PicoPico's subscription is free to try for seven days after your first time! If there is a game you are interested in, feel free to subscribe.

* 8bit RHYTHM LAND (FC)
* ARUGS (FC)
* Double Moon Densetsu (FC)
* Dragon Slayer IV - Drasure Family (MSX1)
* FINAL ZONE -WOLF- (MSX1)
* Glory of Heracles (FC)
* Golf Club - Birdie Rush (FC)
* Haja no Fuin (MSX1)
* IGO - Introduction (FC)
* Ninja Jajamaru-kun (FC)
* XANADU (MSX1)
There's more!
Loading...