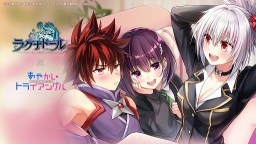 Ragnador: Ayashiki Kōtei to Shūen no Yashahime | Global
Ragnador: Ayashiki Kōtei to Shūen no Yashahime
Developer: Grams, inc.
☞ Other Version(s): Traditional Chinese
Ragnador: Ayashiki Kōtei to Shūen no Yashahime is an RPG developed by Grams for mobile. Players will lead the yokais to protect their village and defeat the Onmyojis. Famous voice-actors from Japan will feature in this game, come and explore this magical world!
Loading...