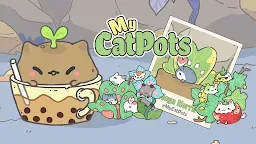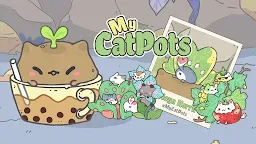 My CatPots
Developer: Shin Art Studio
My CatPots is a casual game developed by Shin Art Studio.

In My CatPots, you are planting a bonsai with a cat plant. Take care of the plants by watering it and playing mini-games. How many different types of hybrid cat plants can you collect?
Here comes a cute planting game with cats!
Download the game to get your cat and grow new hybrid cat plants ~
○◆How To Play◆○
- Water your plants as much as you can to discover special hybrid cat plants.
>>Discover all the hybrid cat plants to complete your photo collection!
○◆Bonus◆○
- Catch bees, play minigames and take care of your cats to get more useful items.
○◆Fashion◆○
- You can customize your cat with cute pots and choose the type of bee you like.
*Skins, cat tails and accessories will be added in future updates.
We hope you enjoy! ❤️
Need help? Feel free to send an email to: maxsrarity@gmail.com We're always happy to receive our players' feedback!
Loading...