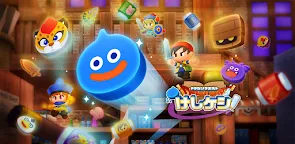 Dragon Quest Keshi Keshi
Dragon Quest Keshi Keshi
Developer: SQUARE ENIX Co.,Ltd.
Dragon Quest Keshi Keshi is a puzzle game developed by Square Enix and NHN PlayArt. It is estimated to be released worldwide within 2021.
In the game, the characters in the Dragon Quest series will turn into rubbers to erase the monster doodles on the books. They can also unleash different power when the doodles are removed. It is also confirmed that one device can store three slot of saved data so that players can play with their friends and family.
Dragon Quest official Twitter:
@DQ_PR
Loading...