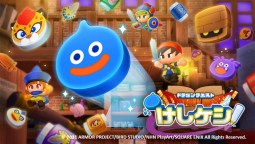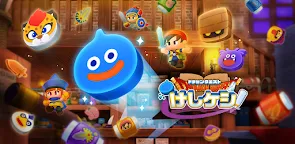 Dragon Quest Keshi Keshi
Dragon Quest Keshi Keshi
Developer: SQUARE ENIX Co.,Ltd.
Dragon Quest Keshi Keshi is a puzzle game developed by Square Enix and NHN PlayArt. The game is the first mobile puzzle game spin-off of the highly popular RPG series "Dragon Quest" created by Yuji Horii. It is available on both Android and iOS while supporting Japanese at the moment. It is also confirmed that one device can store three slots of saved data so that players can play with their friends and family.
In the game, the familiar characters, monsters, and items like the Slime in the Dragon Quest series will be turned into adorable "Dora Erasers". In each stage, players need to match three or more erasers of the same kind vertically or horizontally to unleash their power for removing the doodles next to the matched erasers. Special powers like explosions will be triggered when some special erasers are matched to help beat the level more easily and progress on the adventure in the magical world of Dragon Quest Keshi Keshi.
The collection of erasers is one of the notable features of the game, as players can collect numerous cute and well-designed erasers to help you in the puzzle. Each eraser has a typing, an HP stat, and an attack stat that determines how strong it is. Players need to think strategically about the eraser units brought into each level to maximize their potential in terms of the combination of special skills and type bonus. After completing a level, the erasers used will gain experience points for leveling up and becoming stronger. It would be really intriguing and entrancing to develop and build teams around these adorable erasers!
Dragon Quest official Twitter:
@DQ_PR
Loading...