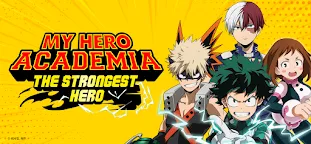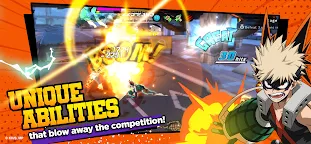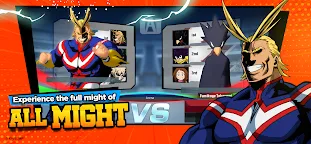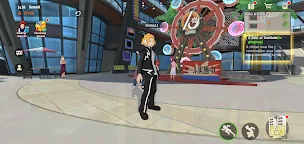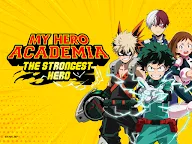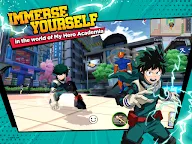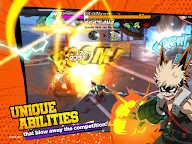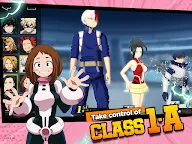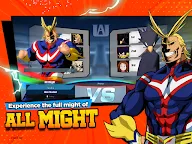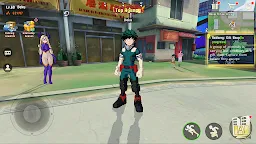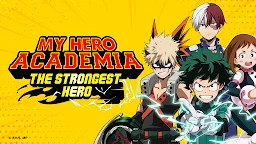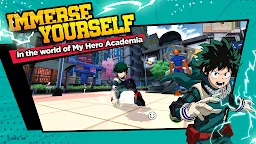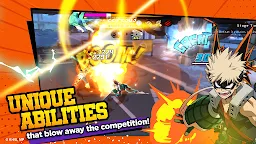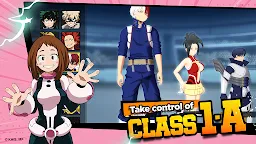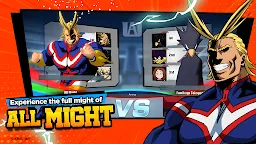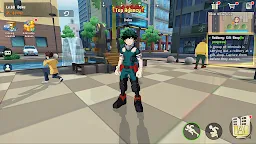 My Hero Academia: The Strongest Hero | English
My Hero Academia: The Strongest Hero
Developer: Sony Pictures Television
☞ Other Version(s): SEA | Korea | European | Traditional Chinese
My Hero Academia: The Strongest Hero is a 3D action game based on the famous anime series "My Hero Academia". The game is available on both Android and iOS platforms with Japanese and English voiced dialogues. This is the English version of the game.
In the game, the player will act as a manager at the hero office. It is their job to scout and train the heroes. Characters from the original anime such as Midoriya Izuku, Bakugo Katsuki and Todoroki Shoto will also appear in the game. Even if you get a lower class hero, you can also upgrade it to an upper class one after some training!
As for the gameplay, it is more than a simple turn-based RPG. Players will need to control the heroes and fight with strategy based on their quirks including "One For All", "Explosion", "Half Cold Half Hot", "Zero Gravity" and more.
The story includes CG from the original anime to recreate the scene.
The game has a 3D open world map. Players can explore the world, encounter side missions, collect easter eggs, and experience the hero's daily life!
---Below is the information provided by the developer---
My Hero Academia: The Strongest Hero is the official action RPG that will follow the anime My Hero Academia's storyline, developed by Sony Pictures Television. This mobile game will have full 3D graphics and let you explore the world of My Hero Academia. This is the English version of the game.





An action packed adventure in the world of My Hero Academia at your fingertips! Be the hero you always wanted to be from the hit anime, take powerful quirks into battle, and fight against villains alongside other players!


Experience the city of Honei, with its many heroes and heroes in training. Take a stroll through the streets, greet its citizens, and fight villains threatening the safety of the world. Collect your favorite characters from MHA and create a squad to take on patrol! Train them, upgrade them, equip them, even feed... them(?) to reach the top of the Hero Rankings!

BE THE HERO
Control the likes of All Might, Bakugo, Todoroki, and many others in high octane combat through a myriad of stages. Accept missions from pro heroes ranging from protecting people, arresting criminals, to rescuing cats! Become a symbol of peace for the bustling city!

PLUS ULTRA
Explosions! Anti-Gravity! Sound Blasts! Detroit SMASH! Fall in love with the incredible graphics and beautifully hand crafted animations. With a unique mechanism created for each individual quirk, pay close attention during battle to unleash your signature move in a cinematic finish!

GO BEYOND
Learn the ins and outs of your favorite character and never lose again! Kick, punch, and style on opponents in one on one duels in the live PVP arena. Maximize your combos, minimize your salt, time your abilities, and go beyond!

HERO SOCIETY
You don't have to fight alone! Find other players in the open world to strike up a conversation, send emotes, and make new friends. Join Unions to create your own makeshift hero agency and decorate the Heights Alliance dorms just like the show!

LEAGUE OF VILLAINS
Ever wonder what it would be like to be one of the bad guys? With characters like Hero Killer Stain and many others on the way, those who wish to experience the powers of the anime's most feared villains will now have their chance!

EVENTS GALORE
Daily quests, login rewards, special stages, big boss fights, and new character releases will keep you coming back each day for more! You've been given the right to stand at the start line, and the journey has only just begun!

PLAY THE ANIME
Go from the quirkless Deku all the way to the arrest of All for One! Play through iconic moments and events from the original series in scenes rendered in game and voiced by your favorite voice actors!

Terms of Use: https://www.sonypictures.com/corp/tos.html
Privacy Policy: https://www.sonypictures.com/corp/privacy.html
Do Not Sell My Info: https://privacyportal-cdn.onetrust.com/dsarwebform/d19e506f-1a64-463d-94e4-914dd635817d/b9eb997c-9ede-451b-8fd4-29891782a928.html

© K. Horikoshi / Shueisha, My Hero Academia Project Licensed by Funimation®
1632713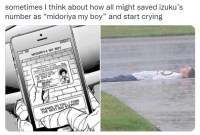 #Meme #MHA #AllMight #Midoriya
Found this meme that was created ages ago. It's so touching to see how All Might treat Midoriya as his own boy. Their like father-son and teacher-student relationships are just so heart-warming. Seeing a young man with such a heroic attitude, All Might believes that Midoriya is the one that deserves him passing down the torch of One For All.
1527064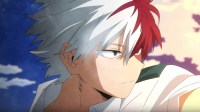 #Birthday #MyHeroAcademia #MHA #Todoroki #Shoto
I just realized that today is the day in a year for our most charming boy Todoroki Shoto!

Since I started watching MHA, I've been fond of this good-looking shonen who has the power of using ice and fire. I think his scar on the face doesn't make him look ugly at all but is his iconic mark, which keeps reminding us of his tragic childhood. It's nice to see his family is gradually getting reunited as before. I hope we can see more of his smile in the future.

Loading...