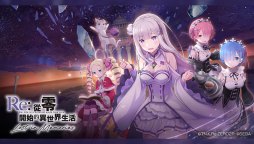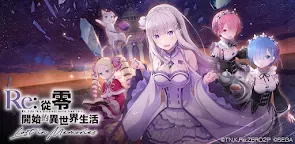 Re:Zero Lost in Memories | Traditional Chinese
Re:Zero Lost in Memories
Developer: Komoe Game
More from the same developer More
Final Gear | Traditional Chinese

黑潮:深海覺醒 | 繁中版
[This game is no longer in operation.]
☞ Other Version(s): Thai | Japanese
Re:Zero Lost in Memories is a mobile role-playing game developed by SEGA and localized into Traditional Chinese by KOMOE Game based on the light novel and anime series Re:Zero − Starting Life in Another World.
The game features the story of the original series depicting a high school student Natsuki Subaru being teleported to a different world and realizing that he had acquired the ability to turn the time back after his death. It also collaborated with the creator of the series Nagatsuki Tappei to write an original plot for the game and IF story for countless possible outcomes as players make different decisions in the game.
In the game, the player will act as the protagonist and go through his adventure to retrieve his lost memories. The turn-based system and the RPG elements will be familiar for those who have played Japanese anime-adapted games. You will be able to collect your favorite characters from the series through the Gacha to experience the story, fight other players in PvP, and make the adventure of your own according to the choices you make.
One thing worth mentioning is that the team that produced the anime and the voice actors such as Takahashi Rie, Minase Inori, and Murakawa Rie participated in the production, let alone the author himself for the story creation. The quality will make the fans feel just like they're watching the anime when playing the game.
---Below is the information provided by the developer---
Re:Zero Lost in Memories is a RPG based on the famous anime "Re:Zero − Starting Life in Another World" and the game is developed by SEGA Games.




In the game, players will play as "Subaru Natsuki". Players will get to experience the original anime story. Players can also make their own choice under different circumstances, which may lead to "Re:Zero IF" story plot. Also, the game includes new original stories directed by Tappei Nagatsuki sensei.
1193355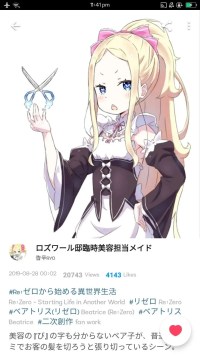 Fanart and Art Anime Re:Zero From Artist Japan
Visit Artist in Pixiv .in the last picture
・香辛RYO
Loading...