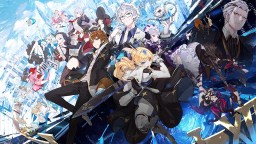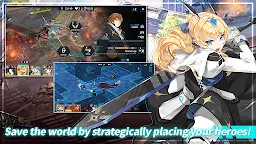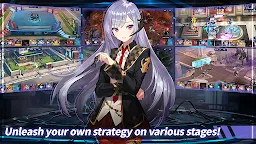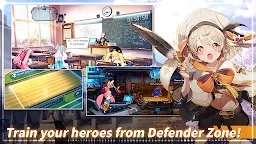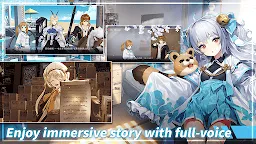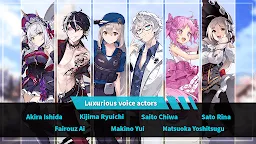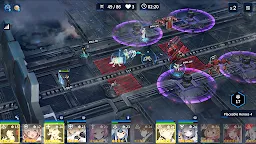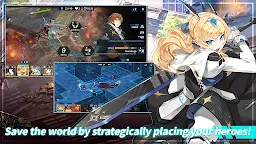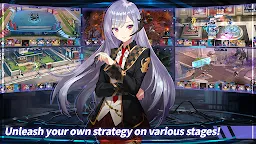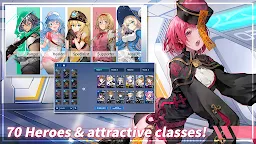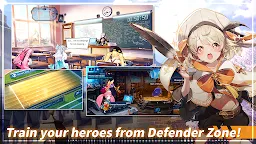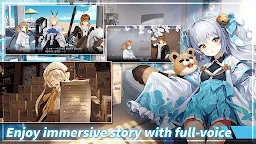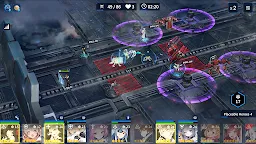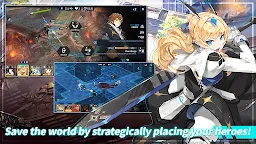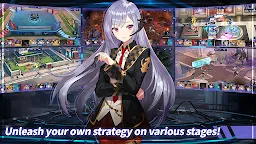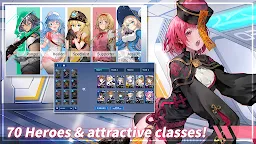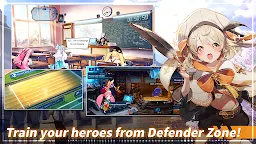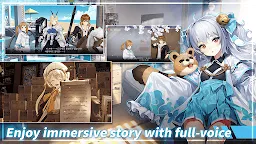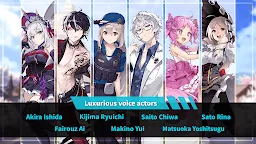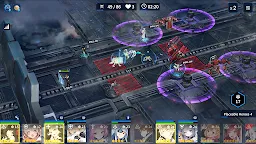 Time Defenders
Developer: Vespa Inc.
▶Time Defenders◀
A new type of Tower Defense presented by Vespa!
Meet the RPG of the 「FUTURE」, where you can meet a new type of strategy through battles with a high freedom!
■ Story
A story by meeting new hope at the center of collapsed Tokyo.
The world is devastated from global disaster of Spacetime Rift, and Ordo from the evil dimension. Tears are shredded with a hope for peace.
As our world is about to fall, 'Time Defenders', with its leader Metheus, is formed to stand against Ordo and global disasters. This is the story of these heroes who will save our family, friends, and the world.
■ Over 70 Heroes and tons of Skills
Unique Heroes who cross dimensions to protect the world!
Experience live action and high-freedom battles with 3D modeling characters that brings life into illustrations plus Vespa's style!
■ Maximize your strategy through the main stage and various sub content
Dynamic&Active! Strategically place your Heroes and develop your team!
A thrilling battle in 3D! The combination of strategy through hero skill and class combination is infinite.
There are also other content which RPG beginners can easily adopt to this game: easily develop your heroes through 「Dispatch」, review strategic plays through 「Replay」, etc.
■ Full voice support with a high-quality
Expereince lively action/display just like an animation through high-quality 3D cutscenes and luxurious S-class voice actors!
■ Luxurious voice actorss
Yoshitsugu Matsuoka / Tojo Hisako / Rena Maeda / Akira Ishida / Yui Makino / Yuuki Nagano / Chiwa Saito / Rina Sato
Ari Ozawa / Kentaroh Tone / Mayuko Kazama / Rin Kusmi / Ai Fairouz Ai / Mai Kanno / Hikaru Iida
Kanomi Izawa / Sanae Fuku / Yoshimoto Genki / Hiromichi Tezuka / Satoshi Nozawa / Yuichi Kijima / Ikumi Hasegawa
Takaki Ootomari / Juri Nagatsuma / Yuki Ito / Yukina Shutou / Taito Ban / Masakazu Nishida / Miyu Komaki / Akari Kageyama
Takako Tanaka / Taichi Sugiyama / Yurika Moriyama / Tomoyo Takayanagi / Takuya Tsuda / Yuu Ogata / Yuu Akiba / Misano Sakai
Hiroshi Watanabe / Tomomi Tanaka / Maria Noda / Haruka Kitagaito / Kento Fujinuma / Haruki Asada / Hana Hishikawa / Kyouka Moriya
Nanako Mori / Riho Sugiyama / Takamasa Mogi / Mitsuki Nakae / Rio Kyuuma / Shinobu Matsumoto / Haruna Kuramoto / Ryosuke Hara
Shomaru Joza / Koichi Tochika / Michiyo Murase / Tatsuhisa Suzuki / Ayumi Mano / Daisuke Nakano / Yoshikazu Nagano
Yuu Miyazaki / Takumi Tomoi / Seiyuu Fujiwara / Konomi Tamura / Shinnosuke Tokudome / Tomomi Mineuchi / Hibiku Yamamura / Naho Oketani
Haruo Yamagishi / Kazuo Yoshida / Suzuna Kinoshita / Shiori Hashimoto / Miho Hayashi / Risa Kubota / Shigeo Kiyama / Ayaka Shimizu
Eriko Matsui / Nao Ojika / Chad Horii / Seiko Yoshida / Yuuna Ogata / Yuuma Uchida / Hisako Kanemoto / Mai Nakahara / Kana Ueda
1307093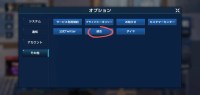 Copy & Paste " 退会に同意します " to one of the steps below.
Gives a 1 week grace period to restore your old account.
The quality you didnt choose to download at the beginning will of course have additional data. Otherwise it'll show 0mb.
Remember to get all items in mail and claim three 120 gems in top left corner of lobby. exchange those gems for 30 tickets to roll, add that with 10 from mail, you have 40rolls before rerolling.
1306808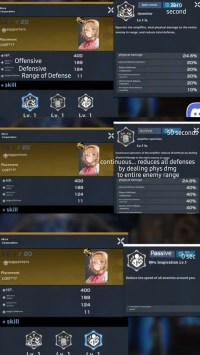 SSR & SR units skills translation!
I used papago to translate and thought why not share it also. You can repost. I might have missed anyone, only did the first 30 rerolls.
Please do keep in mind that the third skill is (obviously) a Passive skill, papago read パ as バ because the texts are small and image quality is low. Pics are messily edited so i could be done quickly, as long as theyre readable.
For SSR units, I didn't get to include the percentages (except for the 1st one below, the girl with glasses, but theyre unreadable) because i didnt think initially they could be as important in planning. sorry for that.

SSR
Loading...