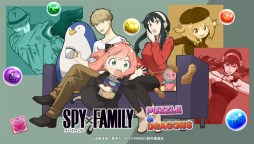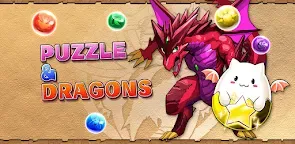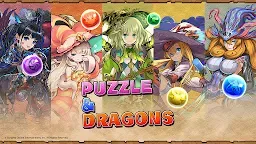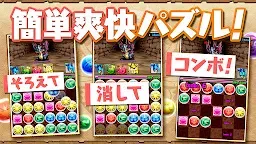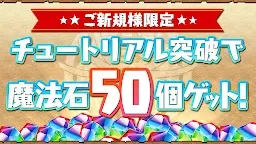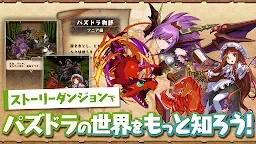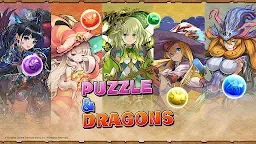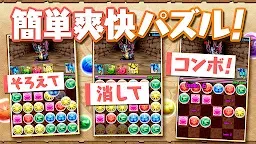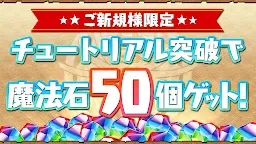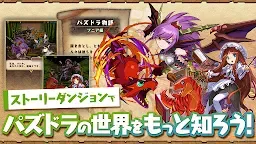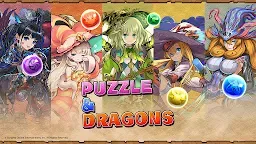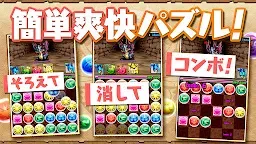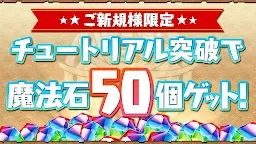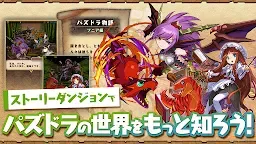 Puzzle & Dragons | Japanese
Puzzle & Dragons
Developer: GungHoOnlineEntertainment
☞ Other Version(s): English | HK & Taiwan | Korean
Puzzle & Dragons
is a free and addictive mobile puzzle game where players can enjoy the fun of solving puzzles and collecting monsters.
■ INTUITIVE AND ENGAGING
Assemble a team of monsters to embark in dungeons and challenge enemies! Combat is simple--just match 3 orbs of a particular attribute to make the monster with the same attribute on your team attack. If you can chain together multiple combos and attributes, you not only increase your damage but can attack using other monsters from your team!
■ DIVERSE MONSTERS WITH INCREDIBLE ABILITIES
With over 2000 unique monsters to collect, there's virtually no limit to the number of different team combinations you can assemble. Monsters synergize with each other, enhancing each other's abilities and making teams more effective in battle. Build the team that suits your playstyle!
■ RECIPES FOR EVOLUTION
Monsters can evolve into new and more-powerful forms. Choose between branching evolution paths to optimize your monster collection to your choosing.
■ BRING YOUR FRIENDS INTO BATTLE
Exchange IDs with friends and acquaintances to bring their monsters onto your team! In-game messaging and social features will also help to keep you engaged and active in the Puzzle & Dragons community.
■ MULTIPLAYER DUNGEONS!
Puzzle & Dragons becomes even more fun with Multiplayer Mode! Cooperate with a friend and challenge Multiplayer Dungeons once you reach a certain rank!
With a thriving, active community and regular social events/updates, the world of Puzzle & Dragons is constantly expanding. It's also completely FREE to play, so there's nothing to stop you from building an awe-inspiring (or cute) team of dragons today!
Note: Puzzle & Dragons is free to download and play. However, there are in-app purchases available to expand upon your gameplay experience. If you do not wish to use these features, you can disable in-app purchases in your device's settings.
In-app purchases are available via the "Shop" icon within the app.
Please refer to In-App Purchases for the price tiers.
*A network connection is required to play."
1142438

Evergreen mobile game Puzzle & Dragons is about to start its first collaboration with the trendy series Demon Slayer: Kimetsu No Yaiba!Starting from May 14 (Fri) until May 27 (Thu), join the event for new characters, new gacha, featured orb skin, and new dungeons. Before the 2nd season of Kimetsu anime comes out, enjoy the battle with the ghost in P&D!
#Puzzle&Dragons #P&D #Demonslayer #Kimetsu #Collaboration
Check out for more:
https://www.puzzleanddragons.us/single-post/demon-slayer-kimetsu-no-yaiba-collab-arrives

776978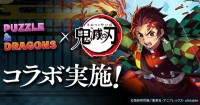 "Puzzle & Dragons" today starts the collaboration with "Demon Slayer: Kimetsu no Yaiba" until Nov 10.
https://news.qoo-app.com/en/post/60804

Loading...