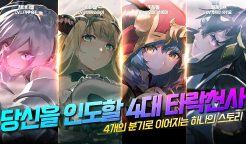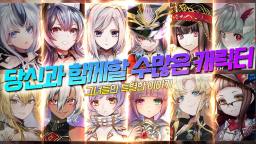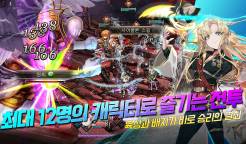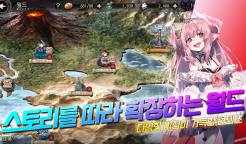 GOETIAX | Korean
GOETIAX
Developer: ㈜드림플레이게임즈
☞ Other Version(s): Japanese | Simplified Chinese | Traditional Chinese
GoetiaX is a Japanese-style role-playing game for PC and mobile platforms. The game is developed and adapted from a browser-based online RPG Goetia - the Infinite Tower by Appirits Inc. This Korean version is published by Dreamplay Games Inc.
The story revolves around a world which the Gods created but decided to destroy afterward. The angels become fallen and engage in rebellion against the Gods to save the world with human wizards who can summon and control the demon lords.
The game is turned-based, but the speed of characters will affect the movement orders. A character with a higher speed may move multiple times before the enemies can react. The players as wizards can assemble up to 12 characters in a fight depending on the cost. Multiplayer is also available in a different mode.
Needless to say, the most fun element in an RPG is to raise the characters and make them stronger over time. The game will not disappoint the players in the growth system. And as expected, every demon lord has distinctive abilities and a most-suited fighting style. You will also have a house for them to stay. It's all yours to decorate and make it look nice and appealing.
GoetiaX is an RPG that uses live 2D graphics and casts the voice of talented voice actors such as Aizawa Mai, Fujii Yukiyo, Owada Hitomi, Nagaku Yuki...and so on.
The players who are interested in this Korean version can pre-register the game and get a notification once it's released. For more details, check the official website.
Website:
http://cs2.dreamplaygames.co.kr/game/goetiax.do
---Below is the information provided by the developer---
Goetiax is an action RPG game set in a dilapidated universe as a result of war conflict between godly entities. Your goal as the magician protagonist is to save the world from further disaster. Dive into Goetiax as you'll have the opportunity to experience captivating voice acting as well as superbly rendered Live2D characters!




Are you able to see the future? In world that is on the verge of rebellion, enter the RPG mobile game Goetiax and start exploring!
Loading...