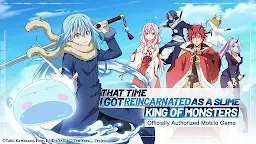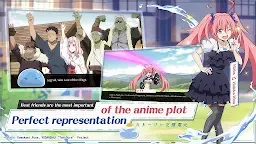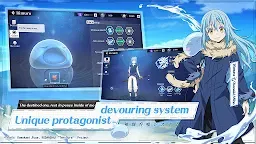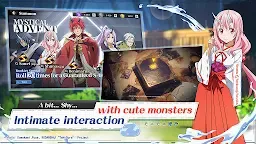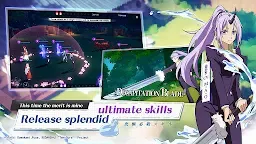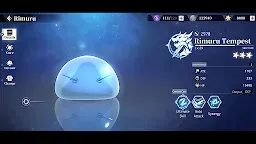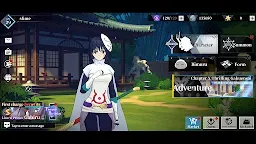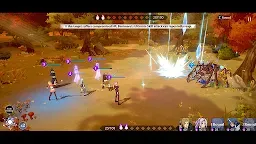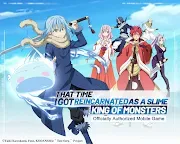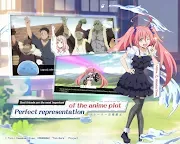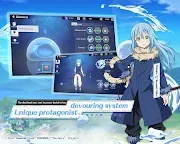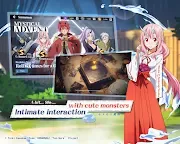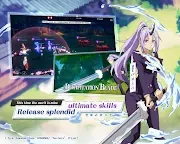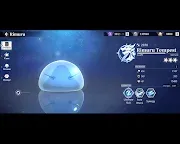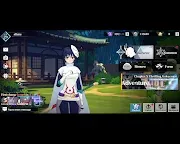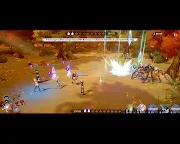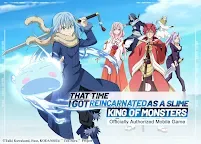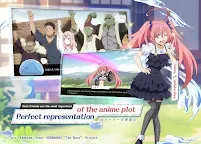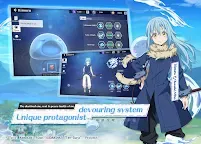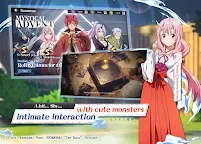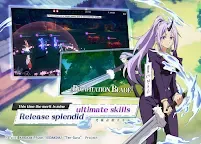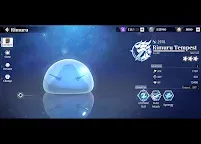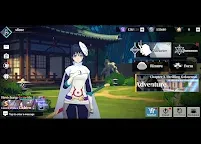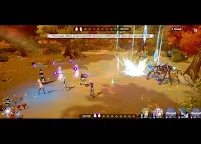 Tensura:King of Monsters | SEA
Tensura:King of Monsters
Developer: Hoolai Game Ltd
☞ Other Version(s): Traditional Chinese
Tensura:King of Monsters is a RPG based on the famous anime series "That Time I Got Reincarnated as a Slime (Tensura)". The game is released by Hoolai Game Ltd and is available on iOS and Android. This is the SEA version of the game and there is a Traditional Chinese version available too.
In the game, players will be able to summon monsters, collect characters from the original anime, and build a powerful team to fight against enemies. The game follows the original story of the anime, allowing players to interact with their favorite characters including Ranga, Shuna, Benimaru, and Shion.
As for gameplay, the game is an idle game with a 3x3 turn-based combat system, players need to use the skills of the characters and select the target of the attack.
Cast:
Rimuru Tempest (CV: Miho Okasaki)
Shizue Izawa (CV: Yumiri Hanamori)
Milim Nava (CV: Rina Hidaka)
Shuna (CV: Sayaka Senbongi)
Shion (CV: M·A·O)
Gobta (CV: Asuna Tomari)
Benimaru (CV: Makoto Furukawa)
Ranga (CV: Chikahiro Kobayashi)
Gabil (CV: Jun Fukushima)
and more!
Official Facebook page (SEA):
https://www.facebook.com/TensuraSEA/
---Below is the information provided by the developer---
[Super popular characters get together. Synergy of skills dominates the battlefield]
Summon monsters. Popular anime characters come to the screen! That Time I Got Reincarnated as a Slime: King of Monsters presents you with Ranga, Shuna, Benimaru, Shion, and other Monster Federation members to form a unique powerful monster legion! In the game heroes are divided into output, defensive, and assistant types. Arrange them in a 3x3 grid to bring their attributes and properties into play and display your strategic battle array! Dispatch heroes with close bond to trigger their synergy skills with astonishing destructive force! At critical moments, suppress the enemy with smooth, awesome combo skills!

[Unique Slime system. Develop your own Monster King Rimuru]
That Time I Got Reincarnated as a Slime: King of Monsters features a unique Slime system that perfectly recreates the ability called "Predator" in the anime. The Devour gameplay lets players feed Slime with different item shards and materials to activate different combat attributes and skills! Like Rimuru in the anime, keep fighting and grow stronger! Choose from Rimuru core skills with different attributes and resistances and match it with different monster heroes to develop your own unique Rimuru!

One more secret tip for you. Slime can devour and you can poke. Up-to-date technologies realize a fluid texture and satisfy your desire to poke Slime!

[HD magnificent scenes. Any random screenshot makes a perfect wallpaper]
That Time I Got Reincarnated as a Slime: King of Monsters employs the state-of-the art 3D cel-shading technology to achieve splendid next generation scenes with meticulous details. Every screenshot makes a perfect mobile wallpaper! Reproduce awesome skills in the anime and provide the top quality visual effect right at your fingertips!

[Deluxe CV team. An absolute treat for your ears!]
That Time I Got Reincarnated as a Slime: King of Monsters has invited a-list voice actors to please our anime and CV fans! Deluxe voice cast provides your ears extreme pleasure!
1349335
#Anime #Movie #Tensura #ThatTimeIGotReincarnatedAsASlime #Rimuru
Yo...the Tensura movie just got announced to be released in 2022 Fall. That's another year of waiting
but I'm so excited at the same time
I'm kinda proud to be a fan of this series. Rimuru is so cute in slime form and badass in human form. Watching Tempest getting bigger and bigger really makes me happy.

1303270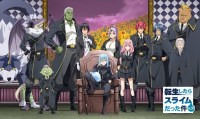 #Anime #Tensura #Slime #ThatTimeIGotReincarnatedAsASlime #Fumination #Crunchyroll
According to the Funimation announcement back in June, tomorrow will be the premiere day for the English dub version of part 2 of the 2nd season of Tensura aka That Time I Got Reincarnated as a Slime. I believe most of you have watched the sub version already as there were about 90% of people enjoy sub more than dub in the poll I did some time ago

But for those who haven't watched it, I would say enjoy the show! But just a heads-up, the pace is a bit slow comparing to the 1st part because there are more scenes of talking
Loading...