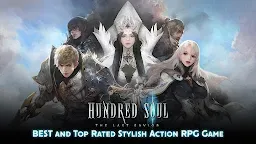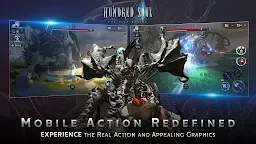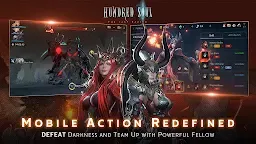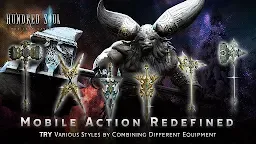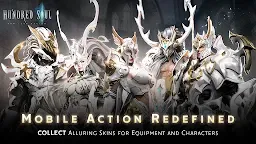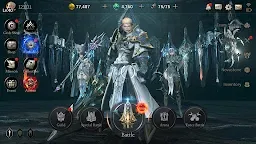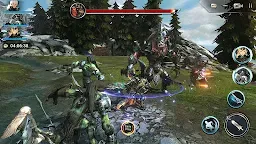 Hundred Soul : The Last Savior | Global
Hundred Soul : The Last Savior
Developer: HOUND 13
[This game is no longer in operation.]
☞ Other Version(s): Korean
"Savior, you are our last hope for humanity."
Become the Savior and salvage the world from the brink of its destruction.
Hundred Soul is filled with thrilling action packed battles
where your reaction to every second dictates the flow of action.
▣ The Redefinition of Action Games
Experience real action through various combinations of equipment and unique companions called Fellows, to match and exploit each enemy's weaknesses.
▣ All about Action
Hundred Soul redefines the essence of action in a new, stylish manner.
Redefinition #1. Your equipment selection decides the action
- Try out different combat styles by combining up to 100 different types of various equipment
Redefinition #2. Your Fellow selection decides the action
- Fellows are your comrades in the battlefield. Each Fellow has a diverse set of abilities and manners of dealing with different situations
Redefinition #3. Your skills decides the action.
- What makes an action game is your control over your character. The best way to overcome extreme situations is through your skills of controlling your character.
Redefinition #4. Timing decides the action.
- Chances of attack are hard to come by. Pay attention to timing and don't miss out on enemy openings.
Redefinition #5. The enemy's behavior decides the action.
- Carefully observe the enemy's behavior. Watch out for every second to find a chance to take advantage of.
▣ Stunning Graphics
Witness the realistic graphics achieved by pushing the Unity Engine to its very limits.
Experience the world of Hundred Soul filled with impeccably detailed graphics,
exquisite character animations, and dynamic visual directing.
※ "Hundred Soul" is compatible with Android 5.1 and above.
※ Performance may not be smooth for devices with OS versions below Android 5.1
Loading...