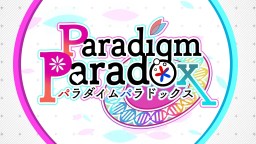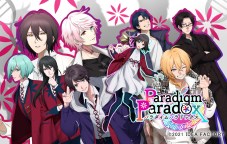 Paradigm Paradox
Paradigm Paradox(パラダイムパラドックス)
Developer: Otomate
More from the same developer More

Olympia Soirée
CharadeManiacs

My Next Life as a Villainess: All Routes Lead to Doom~ The Pirate Known as "Trouble"~
Paradigm Paradox is an otome game developed by OTOMATE for Nintendo Switch/Nintendo Switch Lite. The game is released on both Nintendo Switch and Nintendo Switch Lite. In this game, players will encounter different male characters with unique charm and will have the opportunity to develop a romantic relationship with one of them.
[STORY]
--25XX years.
This is a world where humankind can only live in isolated colonies.
The protagonist is a student who is bored with the dull days, and nothing (even hot boys and heroes) can intrigue her.
One night when she got out of the dormitory, she encountered a beast that invaded the colony. Four girls suddenly appear from nowhere and defeat the beast with a mysterious ability.
In the wake of the incident, the protagonist decided to work as an ally of justice. For some reason, there are more opportunities to talk with the popular heartthrobs...?
What is the secret that she/he hides ...?
And what is the identity of the enemy ...?
Loading...