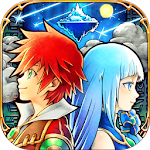 白猫プロジェクト
Developer: COLOPL, Inc.
Version:1.1.45 (2017-12-14)
APK Size:34.84 MB
Requires:Android 4.0 +
Express download: scan QRCode using QooApp. If you have already installed QooApp:
Open now!
Description
White Cat Project is a new casual Action RPG with very simple controls, this game is easily played with just one finger! The 3D chibi JRPG features a multiple character control system with friends list, raid system, various weapons, costumes, six playable classes, create your own village, and more.