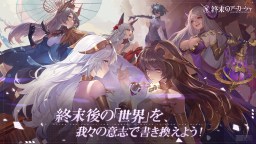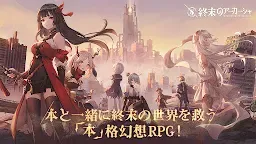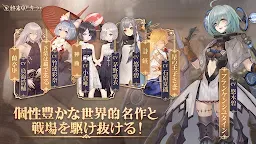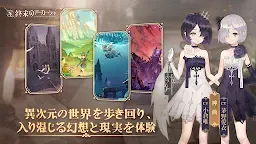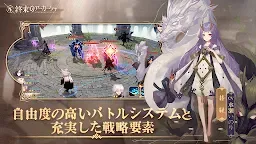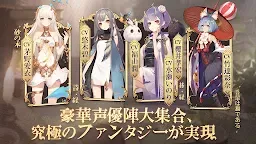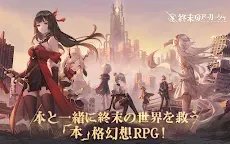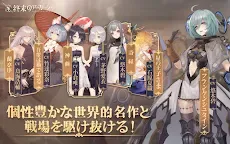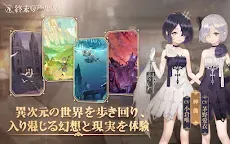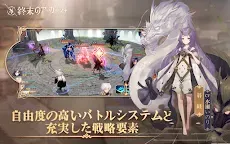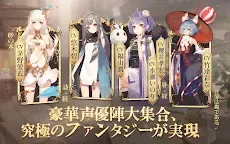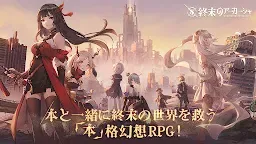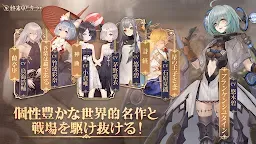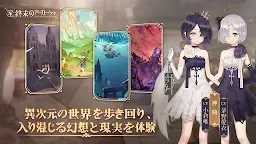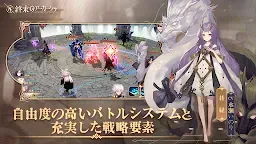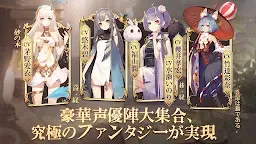 Masterwork Apocalypse Genesis | Japanese
Masterwork Apocalypse Genesis
Developer: NetEase Games
[This game is no longer in operation.]
☞ Other Version(s): Simplified Chinese
[The game server has been shut down on 14 Feb 2022 at 11:00 (JST).]


Masterwork Apocalypse Genesis is an action RPG developed by NetEase Games with isekai theme and numerous famous seiyuus.
In this game, players will meet characters from the famous series including "I am A Cat", "Alice in Wonderland", "Strange Tales from a Chinese Studio", "Lantingji Xu", "Souvenirs Entomologiques" and "The Interpretation of Dreams". Players will need to sign a contract with the original fantasy book, "Book of Sand", and use the power of "Axa Fire" to collect more fantasy books to start an adventure in another world.
Different from general role-playing games, this game is more strategic in battles. Players will need to consider many aspects such as environment and special props to let the character move freely. These features add a lot of richness and changes in battles. Players can also interact with 3D modules outside battles.
In addition, the game will continue to add new masterpieces to the game. For example "Necronomicon" and "No Longer Human". It will also hold Cthulhu-themed events.
Cast:
Dracula (CV: Junichi Suwabe)
Eve (CV: Haruka Tomatsu)
Favna (CV: Ai Kakuma)
Youning (CV: Aoi Yūki)
Beado & Virgil (CV: Ai Kayano & Yui Ogura)
Scheherazade (CV: Yuka Iguchi)
Victoria (CV: Ayane Sakura)
Baopuzi (CV: Takahiro Sakurai)
Alice (CV: Aoi Yūki)
Zhenlong (CV: Inori Minase, Jun Fukuyama & Takahiro Sakurai)
Aimerad (CV: Yuka Iguchi)
Sylph (CV: Kana Asumi)
Nottiras (CV: Nao Tōyama)
Shamash (CV: Asami Seto)
Christine (CV: Yumi Hara)
Neishi (CV: Ayana Taketatsu)
Mouss (CV: Mamiko Noto )
R'lyeh (CV: Hisako Kanemoto)
Dorothy (CV: Rina Hidaka)
Moran (CV: Kana Hanazawa)
Jiangyan (CV: Yanning)
Alina (CV: Ai Kayano)
Karin (CV: Aki Toyosaki)
Carmen (CV: Houko Kuwashima)
Mei (CV: Inori Minase)
Robin (CV: Makoto Furukawa)
Anita (CV: Kana Asumi)
Baizhi (CV: Maria Naganawa)
Charlotte (CV: Haruka Tomatsu)
Official website:
https://www.akasha-book.tw/
---Below is the information provided by the developer---
Masterwork Apocalypse Genesis is a RPG developed by NetEase for mobile. All characters of this game are inspired by classic books from all around the world, such as Book Of Poetry from China and El Libro De Arena from Argentina. You can recruit different characters and defeat your enemies with them.

Loading...