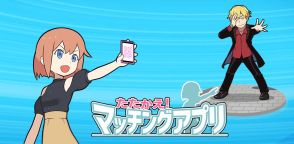 MachingBattle!
MachingBattle!
Developer: UeharaLabo
More from the same developer

Mischief To Couple !

Mischief To Couple !

ShinjukuDungeon

新宿ダンジョン
It's a game where you fight with matching apps and marriage activities!

The main character, who doesn't even have any male friends, uses a matching app to get a boyfriend one day.
The first step is to make a lot of male friends by using matching apps.
Forge your own charm!
Loading...