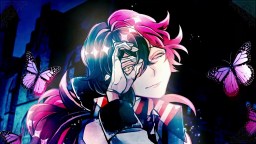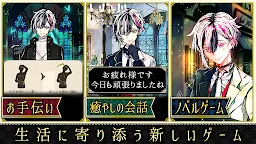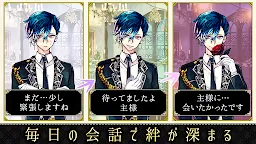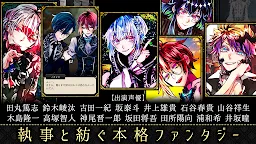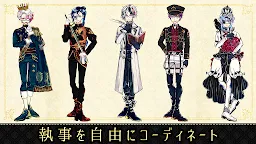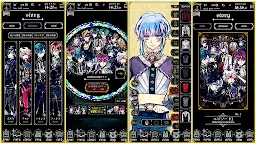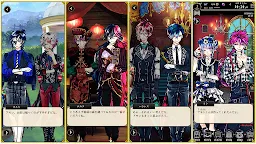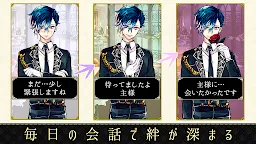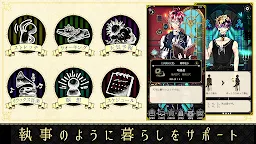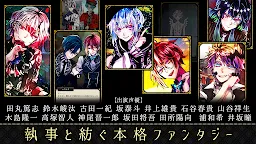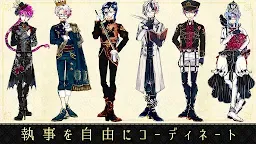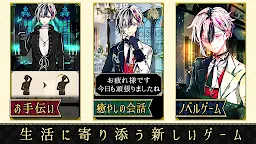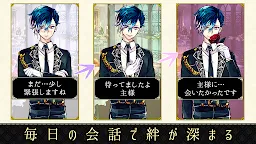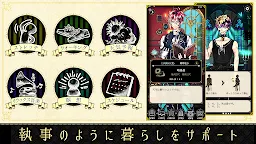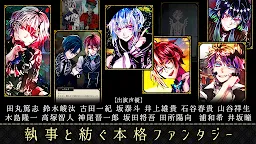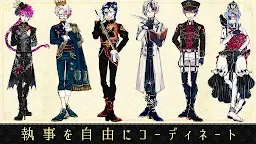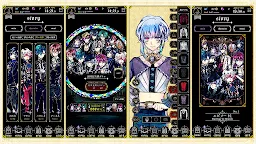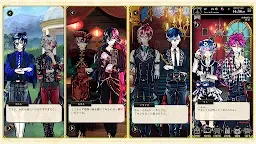 Devil Butler With Black Cat | Japanese
Devil Butler With Black Cat
Developer: STUDIO WASABI
☞ Other Version(s): Chinese
Devil Butler With Black Cat is an interactive simulation game developed by STUDIO WASABI. In this game, players will meet and interact with 13 charming butlers. As the game advertises, this game provides a "reality of living with butlers" to the player, hence there will be several real-life features on top of the gameplay. This game is currently available on both iOS and Android.
In the story of Devil Butler With Black Cat, the players have found themselves in a mysterious world after triggering the power of a golden ring. The players have shouldered a certain "mission" and will embark on a riveting adventure to find out the truth about this mysterious world. In addition, the player will become the master of 13 charismatic butlers. The everyday stories that happen around the player and the butlers are also very entertaining in this game.
The gameplay of Devil Butler With Black Cat is similar to that of an interactive visual novel, where the player can interact with the characters in-game with dialogues, and there will also be moments where the player needs to make decisions that may affect the story and the relationship with the butlers. Also, there will be gachas in the game for obtaining costumes and accessories that can change the appearance of the butlers.
Another focus of this game is the real-time utility features that come with the game. There are multiple in-game functions that allow the butlers to help players in their daily life. There are functions like schedule management, weather forecast, dairy, recipe suggestions, and stretching tutorials. Through these functions, players will surely have a lot of fun and appreciate the help from the butlers.
For more information, please visit the game's official website and Twitter account.
1865302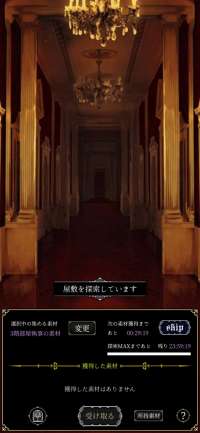 Let me explain the "Manor Exploration" feature step-by-step.
1498286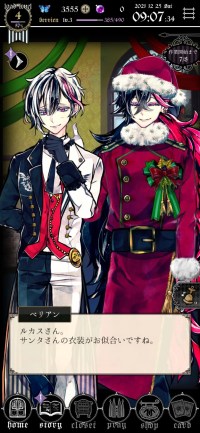 In-game, out-game, Merry Christmas! How have you been enjoying DeviButler?
I 100% recommend doing a stretching and meditation session every morning and before sleep - the music and actor's voices makes it really soothing and enjoyable! (P.s, don't rush meditation like I did......)

I missed the chance to screenshot Berrien's Christmas outfit, what a shame. But I got a few visitors~
Loading...