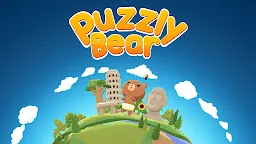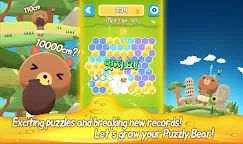 Puzzly Bear
Puzzly Bear
Developer: Unchained Studio
Raise your little baby bear bigger than anyone else.

Have a sweet day with the cute baby bear.
Collect sweet honey and give it to your baby bear in an easy and fun puzzle game.

◎ The story of puzzly bear
One day, a bee flying through the forest finds a lost baby bear, and the bee and baby bear become best friends.

◎ Game features
☞ This game is a free puzzle game to grow baby bears.
☞ Explore the world of cute baby bears with healing music.
☞ A puzzle game that helps brain development grows baby bears by earning sweet honey.
☞ While growing baby bears, discover world famous landmarks and earn coins.
☞ Decorate your baby bear by collecting coins in landmark and puzzle games.
Loading...