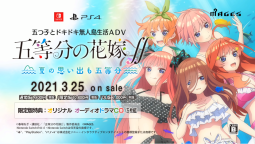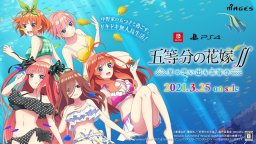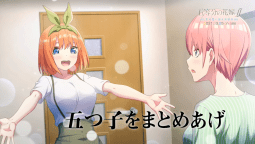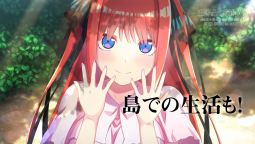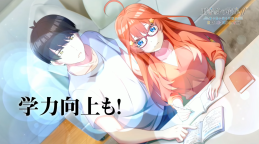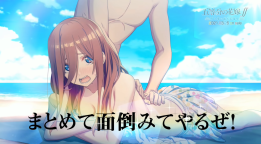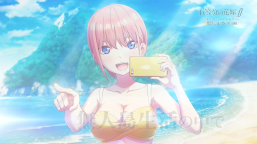 The Quintessential Quintuplets - The Quintessential Summer Memories
Developer: MAGES
The Quintessential Quintuplets - The Quintessential Summer Memories
is an ADV game developed by MAGES.
After the graduation trip, Futaro was invited to the Nakano sisters' private island during the summer vacation. However, due the the sudden typhoon and rains, Futaro is stuck on the island and he needs to spend 2 weeks with the Nakano sisters.
The game will be released on 25 Jan 2021 for both Nintendo Switch and PS4 platforms. The prices of the game will be JPY7,800 (without tax) for normal version and JPY7,000 (without tax) for download version. The limited version will come with 5 drama CDs of the Nakano sisters and will cost JPY10,800 (without tax).
Official website:
http://5pb.jp/games/5hanayome/
Loading...