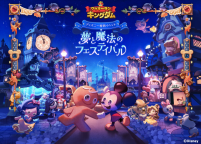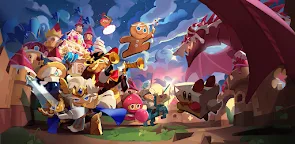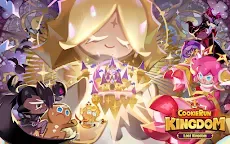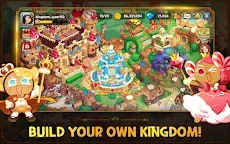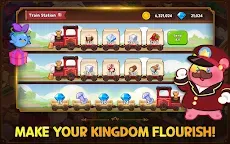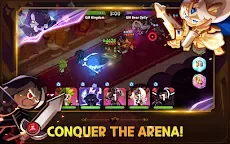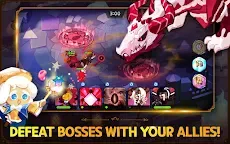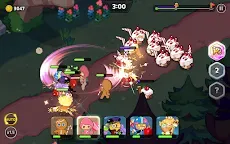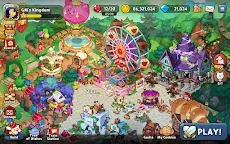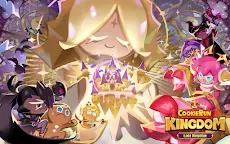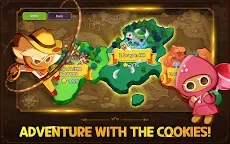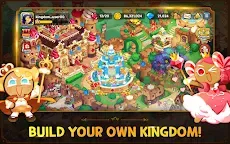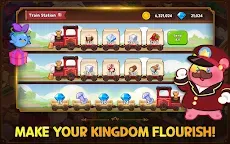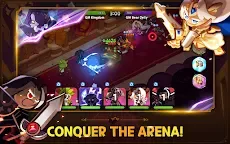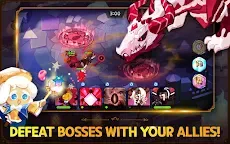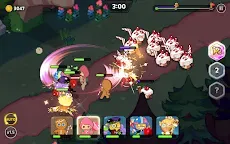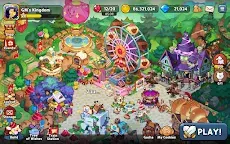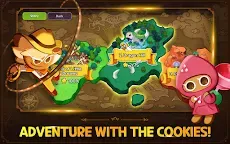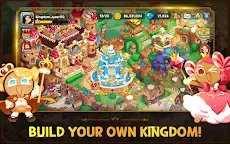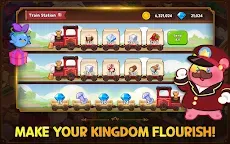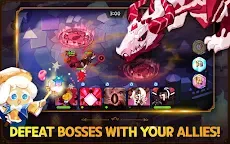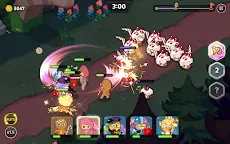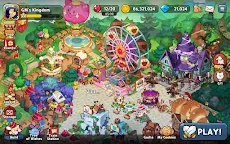 Cookie Run: Kingdom | Global
Cookie Run: Kingdom
Developer: Devsisters Corporation
☞ Other Version(s): Simplified Chinese
[If you experience black screen/stuck at beginning page after the latest update, please click the top right button on this page > select "Re-download" > re-install the game. The latest update no longer support 32bits devices.]

Cookie Run: Kingdom is an RPG with base-building elements developed by Devsisters Corporation. Past games in the Cookie Run franchise include Cookie Run: OvenBreak and Cookie Run: Puzzle World. In this game, players will go on a truly magical adventure of building the Cookie Kingdom with Gingerbrave and other unique cookie characters.
The considerable number of interesting and cool cookie characters is one of the best features of this game. Many original cookies are added to Cookie Run: Kingdom and players can obtain them in the gacha function. These new characters all have unique personalities and an interesting back-story, and of course, they will shine in the battles of this game in their own style! Besides that, all the familiar faces from the past Cookie Run games will make their appearances here as well. Collect them as many as possible and try out different combinations in battle is a very fun thing to do in Cookie Run: Kingdom.
Different from the past running platformer games from the Cookie Run series, Cookie Run: Kingdom is an RPG where players can collect and control different cookie characters to battle. The style of battle is rather casual but it also requires strategic planning from the players to excel in this game. There are over 200 stages for players to challenge. All kinds of unique enemies will be featured in these battles. Apart from the ferocious monsters like the cake monsters and dragons, there are also some cute monsters waiting for the challenge from players!
Moreover, the base-building element is also a huge selling point of Cookie Run: Kingdom. Players can customize their own Cookie Kingdom by adding different decoration items and building different facilities. The kingdom is here not only for showing off but also for gathering more resources and ultimately strengthening the team of cookies characters in the game. Therefore, both casual players who want to build a nice-looking kingdom to chill with their friends and hardcore players who aim to develop the kingdom to its very best will enjoy the entrancing base-building part of Cookie Run: Kingdom.
Cookie Run: Kingdom is available on both Android and iOS and it supports multiple languages like English, Chinese (Simplified and Traditional), Japanese and Korean.
2628796
Have Jingyuan + Himeko, and one five star Light Cone
Not going to be picky, just offer anything! Accepting any games, since I just want to get rid of this account because I already got Jingyuan in my main.


2129665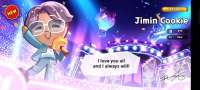 #GameRantsandStuff #EverythingCookie

Since the Disney collab, I am very suspicious about the grindy way to get the tokens to gacha for them. It also is not cool to know that they are not playable.

However, I am very wary when BTS collab arrived because I fear it's going to be yet another grindy and disappointing run for me.

That's why I kept my expectations low and hoped with all my heart I get Jimin and RM(then secretly, V--secretly because I don't want the universe of the gacha gods to think me that I'm asking for too much).

But lo and behold, the universe provides! I got my cookie boys one by one for three consecutive pulls!
Loading...