Hero * Senki WW
Developer: DMMGAMES
[This game is no longer in operation.]
[The game server has been shut down on 29 Mar 2022. ]

Hero * Senki WW is a mobile simulation RPG developed by DMMGAMES where heroes worldwide compete for supremacy.
"Hero * Senki WW"
Aim for world domination with "Beautiful Girl Heroes" drawn by popular illustrators such as Ashito Oyari! !!
■ Synopsis
A hero lost his memory and became the king of Zipangu, an island nation in the Far East, holding hands with heroes from each country confronting a conspiracy involving the world.
■ Game points ・ Auto battle, regional control type simulation RPG can be enjoyed easily at 3x speed.
-A tactical battle system that takes place on the familiar 3x6 board in the series.-Considering the compatibility and brave of 9 attributes fight strategically!
-Manipulate multiple units to push through the map and develop the battlefield to your advantage!
-Full of elements such as abundant character development elements!
・ If you raise the liking of your favorite "Bishojo Hero," you will also have a unique scenario.
788793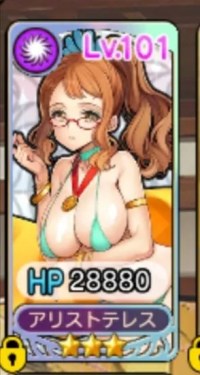 For anyone interested in playing this great game there's already a EN Community on the discord provided, select the Eiyuu Senki role when you've joined and we'll answer any questions you have concerning the game, provide you guides, team building, character builds, whatever questions you may have concerning the game the community will guide you with becoming better and understanding the mechanics, gimmicks etc.
Hope see you soon. https://discord.gg/zEYhVM6
Loading...