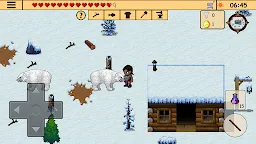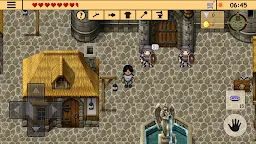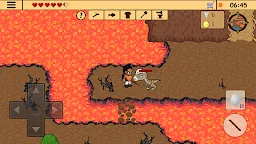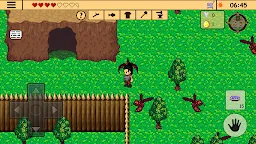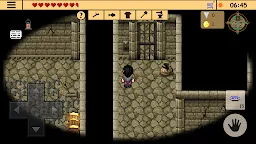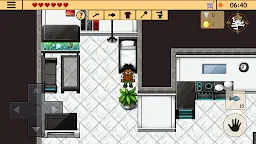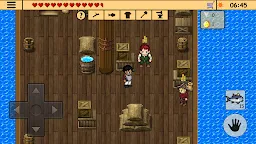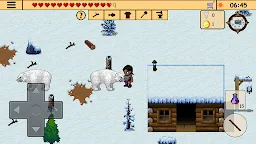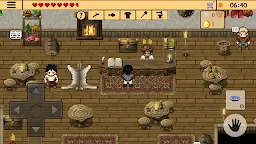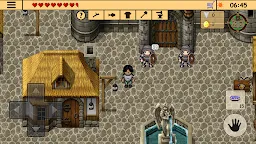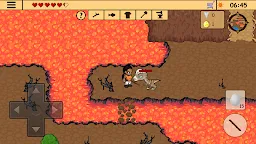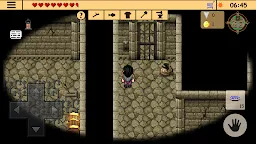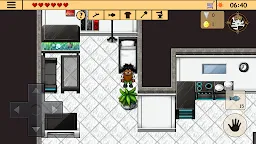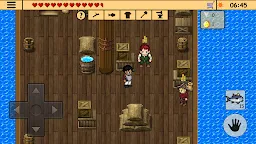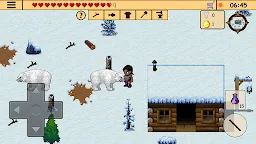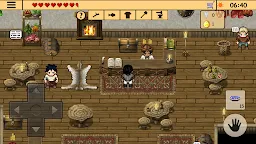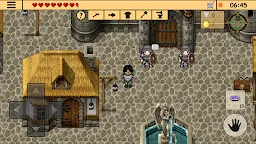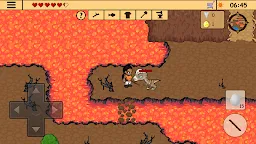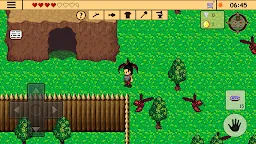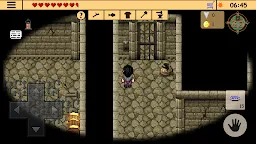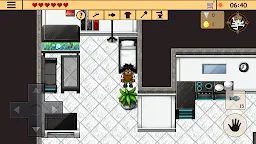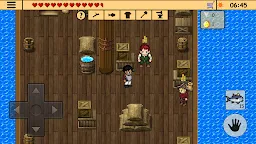 Survival RPG 3: Lost in time
Developer: Bew Games inc.
Survival RPG 3: Lost in time is the third game of the Survival RPG adventure retro series. It is a 2d RPG retro game (role-playing games) and an offline game for free. On this episode, you are lost in time and teleport to different timelines. Fight dinosaurs and dragons through time and eras. It is a survival and exploration RPG adventure game that combines quests, mining and crafting in a 2d fantasy retro style pixel art universe.

In the first game, you were exploring to find a lost treasure. In the second, you found a legendary artifact, you became a forager and crafting expert.

Now, a new offline RPG adventure awaits you. Fight dragons and dinosaurs and other strange creatures in different timelines. Try to find what is happening to the timeline and teleport yourself to different time and eras. You will fight in the future, fight dinosaurs in the Jurassic era and dragons in the medieval era. You can play the game offline for free.

In order to succeed, you will have to explore different times and eras: An alternate future reality, medieval with dragons, Jurassic with Dinosaurs. Complete quests, solve puzzles, help other characters, become a forager expert and gather, mine and craft items, fight monsters in this retro RPG game (role-playing game). Offline adventures await you.

Features:

- 7 story chapters that will teleport you through time.
- Exploration of more than 50 dungeons, caverns, towns and houses.
- More than 220 items to gather, mine and craft.
- Multiple roleplay quests and characters to help you in your journey.
- 85 crafting recipes that you will unlock during your adventure and exploration.
- Craft tools to help you.
- Discover hidden items.
- Forage for food and become the forager expert.
- Find hidden treasures with treasure maps.
- Fight more than 40 different monsters including dinosaurs and dragons.
- Explore and solve multiple puzzles.
- Explore 3 different eras and timeline: Future, medieval and Jurassic.
- Classic retro old school RPG style.
- Offline game for free.

Enjoy Survival RPG: Lost in time. An offline game for free in a 2d retro style. Teleport through time, fight dragons and dinosaurs. Explore multiple eras, the future, medieval and Jurassic. Gather and forager items. Survive and help save humanity!

Follow us on Facebook: https://www.facebook.com/survivaladventurethegame/
Loading...