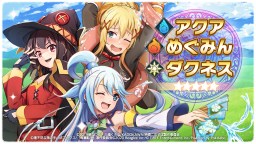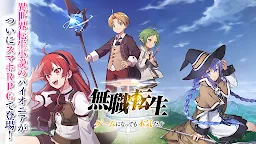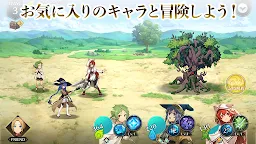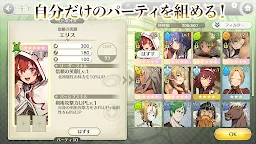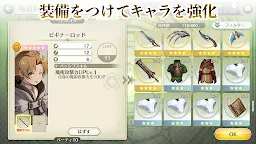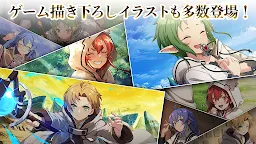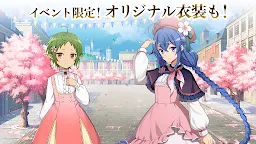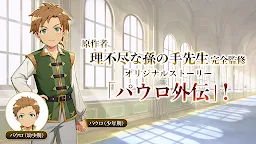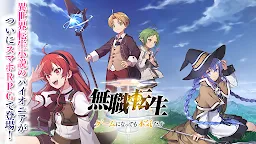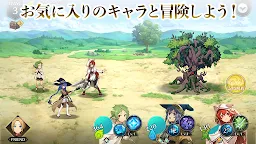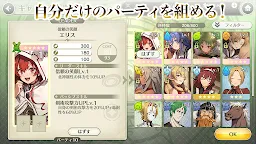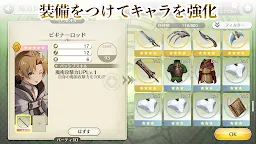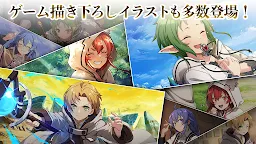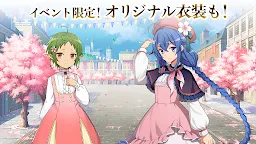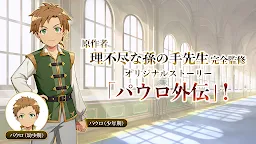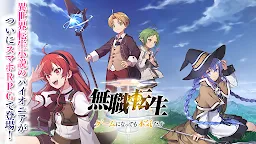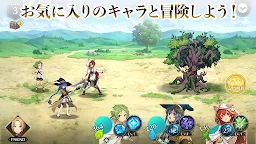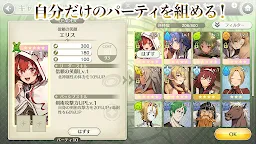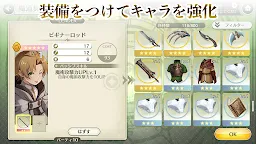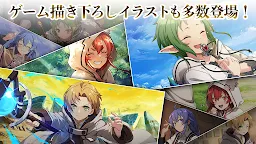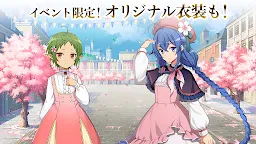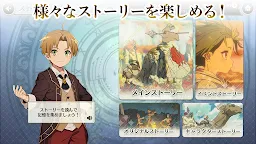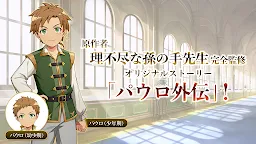 Mushoku Tensei: Game ni Nattemo Honki Dasu
Developer: 株式会社ビーグリー
[This game is no longer in operation.]
Mushoku Tensei: Game ni Nattemo Honki Dasu is a RPG based on the anime series "Mushoku Tensei: Jobless Reincarnation" and released by Beaglee. The game is available on Android and iOS platforms in Japanese.

The characters from the original series such as Rudeus, Roxy, Sylphiette, Eris, etc. are all in the game with new illustrations. Players can collect their favorite characters and begin the new adventure.
Beside the original story, the game also includes a new one about the childhood of Paul, father of Rudeus. The story is supervised by the original novel creator Rifujin na Magonote (理不尽な孫の手).
As for gameplay, the game follows a traditional Japanese RPG mode with auto battle feature. When players unleash character skills, there will be animation too. It saves the players' time from grinding so that players will have more time reading the stories and enjoying the game.
Characters:
Rudeus Greyrat (CV: Yumi Uchiyama)
Sylphiette Greyrat (CV: Ai Kayano)
Roxy Migurdia (CV: Konomi Kohara)
Eris Boreas Greyrat (CV: Ai Kakuma)
Paul Greyrat (CV: Toshiyuki Morikawa)
Zenith Greyrat (CV: Hisako Kanemoto)
Lillia Greyrat (CV: Lynn)
Norn Greyrat (CV: Saya Aizawa)
Aisha Greyrat (CV: Yuki Takada)
Official website: https://mushokutensei-game.jp
Official Twitter: https://twitter.com/mushokutensei_g
---Below is the information provided by the developer---
Mushoku Tensei: Game ni Nattemo Honki Dasu is the first smartphone game of the TV anime "Mushoku Tensei: Isekai Ittara Honki Dasu", which premiered on 10th January 2020. The series centers on a jobless and hopeless man who reincarnates in a fantasy world while keeping his memories, determined to live his new life without regrets.




The mobile RPG allows players to take adventure in the "Mushoku Tensei" universe with the characters from the series.
1641742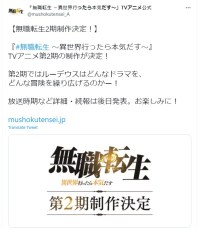 #MushokuTensei #Anime #Season2
Following the conclusion of the first season of Mushoku Tensei at the end of last year in December, the official just announced that the second season is in the making! I think it was a pretty good isekai anime. Typical talented main characters who still have room to grow, beautiful arts, and a nice storyline. I can't wait to watch season 2!

1152886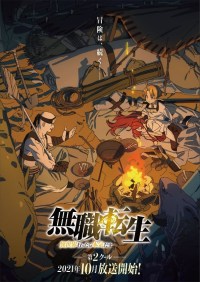 The anime adapted from the popular light novel Mushoku Tensei had started its first season broadcast in January. Yesterday the official announced that the 2nd cour that was scheduled for July will be delayed until October and released a new key vision.
*Cour: A three-month unit of television broadcasting. The word is used to measure the length of an anime series.
#Mushoku #Tensei #Anime #KV

Loading...